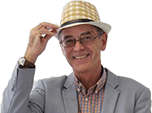 The MoT Files: MoT pass rates by year of registration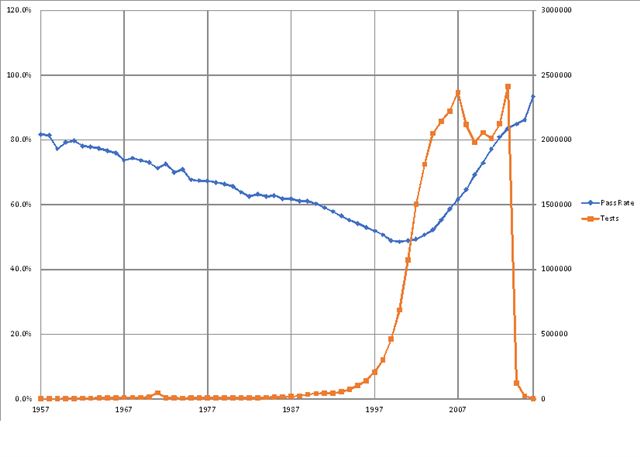 The year of registration and MoT pass rate data gives an indication of the point when cars turn from being 'old bangers' to cherished, soon-to-be modern classics.
The turning point is the year 2000. Cars registered in this year have the worst MoT pass rate of any since 1980, which points to this being the year when owners either scrap their cars or invest in maintenance for their pride and joy. The pass rate increases again in 1999 and then continue to rise all the way back to 1980, though the number of tests being carried out falls significantly. 
Of all the cars registered in the 1980s, it's the Ford Sierra that tops the chart, with the classic repmobile boasting a 77.8 per cent MoT pass rate. Hot on the heels of the Ford is the Porsche 911, with a 74.8 per cent pass rate, while the Ford Escort is third with seven out of 10 scoring a pass.
Porsche does well in the 1990s too, with the 911 once again topping the chart with a 78.8 per cent pass rate, which is joint first with the Mercedes-Benz SL while the Boxster takes third with 68.6 per cent of cars passing. In fact, when it comes to top 10 cars from the 1990s, Mercedes-Benz takes four of the top 10 slots, while Jaguar flies the flag for Blighty with three entries.
It's worth noting, however, that cars from the 1980s and 1990s are predominantly owned by enthusiasts, which explains why they are meticulously cared for and boast such a heady pass rate. 
For everyday car buyers the MoT champions are somewhat less illustrious and exotic, with family crossovers and city cars dominating proceedings. The UK's best car for passing the MoT is the Audi Q3, with an average MoT pass rate of 91.0 per cent. The Vauxhall Mokka is the UK's second best car for passing the test (90.4 per cent) while the Mazda CX-5 is third with an average score of 89.2 per cent. 
Click on the links below to find out how specific models perform in that year:
Comments
Service & Repair With Confidence