How Can I Do My Own Car Service?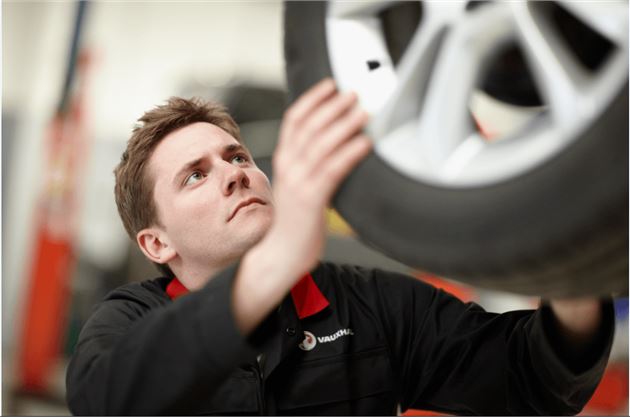 How can I do my own car service?
Fancy saving yourself some money and getting dirty in the process? We show you how to tackle your own car servicing.
Unless you are already an experienced spanner monkey the prospect of forking out to get your car serviced is rarely an appealing one. Paying for a repair to get your car going again may feel like the easy option, but a garage service usually feels like you've paid a lot to get your car slightly cleaner than before. But there is another way.
Can I service my car by myself?
Absolutely you can. As much as modern cars are increasingly governed by complex electronics the majority of the work going on under the bonnet is still mechanical, and these are the bits you can still manage yourself.
There are a couple of important things to consider, however. Firstly you need to take into account how old your car is, and what the current state of its service history is. If your car is still relatively young - perhaps 10 years or less - and up to now has a fully-stamped service history, you could be impacting the ongoing value of your car if you start to service it yourself. Even if you are as accomplished as Ed China with a set of spanners, used buyers rightly put a lot of value on a full set of service stamps when looking for cars. You may end up cancelling out any savings on service costs by a drop in the value of your car. Conversely, if your car is relatively old and you plan on keeping it for many years the value will be much less affected by service history, so you can get stuck in.
Secondly, you need to consider if you have the capability, the tools and a suitable location to carry out your servicing. Most of the jobs required are pretty straightforward but do require a bit of mechanical nous and common sense. You also need somewhere to get busy: a garage is ideal, a driveway fine as long as it's not raining but working on a car on the road is illegal, so you may need a willing friend if you don't have a location. Your tool kit doesn't need to be comprehensive to tackle a service but there are a few extras that will make life easier, and you'll need some means of lifting the car - axles stands or ramps - you must never work underneath your vehicle relying solely on the jack supplied.
What parts do I need to service my car?
There is no definitive list of items that are included in a major service; there are some items you will want to change and others that should be examined for wear and replaced if need be. As a general rule you should change the oil for the ongoing health of your engine, which means 5 litres of the right type (your handbook will tell you what is recommended) an oil filter, and sump plug. A replacement air filter is a cheap but worthwhile addition too.
Those items cover the basic elements of a service but what you add to this list depends on your budget and how recently the various elements have been replaced. Spark plugs, HT leads, fuel filter, coolant, brake fluid, power steering fluid and transmission fluid where applicable are all elements that will wear out or degrade and affect the performance of your car, but replacing them at every service would be costly and unnecessary.
What tools do I need to service my car?
Aside from a basic set of wrenches or spanners there are a few additional items that are relatively inexpensive and will save you some time. An oil catch tray is designed to capture the oil from your sump but is fitted with a spout so you can return it to a bottle and dispose of it at your local recycling centre, while an oil filter wrench costs less than £10 and will save you hours of sweating and cursing to remove the old one. If you're changing spark plugs a dedicated wrench can be bought for under £4 and gives the required reach into the head to remove the old ones and fit the replacements.
Is there a list of reduced and discounted tools?
Every day, we track the prices of tools and garage equipment that are available from all the major retailers, including B&Q, Halfords, Amazon, John Lewis, Argos and Robert Dyas.
See all tools and garage equipment deals
Where can I find deals and discounts on parts?
Ebay often features deals and and discounts on parts (and tools) through its Daily Deals - so it's always worth starting here to check for offers - especially for the materials you'll need that aren't specialised, like oils, screenwash, wiper blades etc. It's a similar story with Amazon - with many parts retailers using Amazon, you may be surprised at what you can pick up.
Offers arranged for readers of The Honest John Good Garage Guide
What service jobs should I avoid?
No service job is impossible to perform at home but when it comes to safety-critical elements you need to be absolutely confident you can perform them to the required standard before getting started. The braking system, including changing the brake fluid or replacing pads and discs should be done with great care, and changing a fuel filter can be a little more difficult with modern cars because of higher fuel pressures. If you do not feel confident in completing the job safely it makes much more sense to get an expert in. If you feel it's time for a new car, heycar lists only quality assured cars from reputable dealers and means you won't need to worry about servicing ... for a few years at least.
* Sometimes we show a link with a * next to it. It means that it is an affiliate link and as a result helps HonestJohn.co.uk stay free to use. It's tracked to us and if you go through it, it can sometimes result in a payment or benefit to the site.
Save 12% on GAP Insurance
Use HJ21 to save on an ALA policy
See offer
Service & Repair With Confidence