Top 10: Garage Axle Stands
Working on your own car at home is a great way to save money and gain a greater understanding of how it works, but there are some essentials you need for safe and efficient maintenance. Axle stands are an effective and inexpensive way of raising your car off the ground, allowing easy access underneath and most importantly keeping you safe. Here are ten of the best axle stands on sale now.
See also: How to service your own car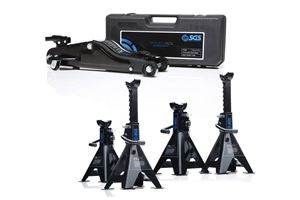 5
SGS Engineering 2 Tonne Jack & Axle Stands
A perfect package if you are starting your garage equipment from scratch, this set from SGS Engineering is made up of a slimline jack and four axle stands rated to two tonnes.
Each of the axle stands is fitted with a ratchet system for easy adjustment and backed up by a locking pin for added peace of mind, while the whole kit comes with a two-year warranty.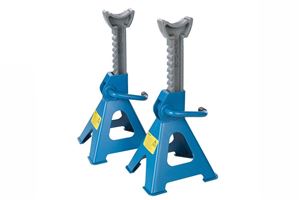 6
Silverline 3 Tonne Axle Stands
As a low-budget option that still includes the most-desirable features, these axle stands from Silverline are an excellent choice. Featuring a ratcheted adjustment mechanism for quick and easy installation, they are also rated to three tonnes, a useful boost over the more common two-tonne rating.
Search around and you may be able to secure a set of four stands for around £40, giving you the option to lift a car completely from the ground - perfect for anyone working on a long-term project. They also come with a lifetime warranty if you register your purchase via the Silverline website.
Buy it now
7
Faithfull 3 Tonne Axle Stands
These reasurringly-named axle stands from Faithfull feature the desirable ratchet mechanism to allow easy adjustment which is also backed up by safety pins, adding a welcome extra layer of security.
Unlike many rivals at a similar value price these Faithfull stands are also rated to three tonnes, making them suitable for larger passenger cars and vans.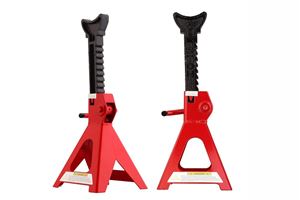 8
AllRight 2 Tonne Axle Stands
One of the most affordable axle stand sets on the market, this pair from AllRight are ideal for owners who need something for occasional use.
The are fitted with a ratchet adjustment mechanism and come with a two-tonne load rating, making them suitable for most family cars. They can also deliver a height of up to 430mm with a saddle design giving maximum support and security.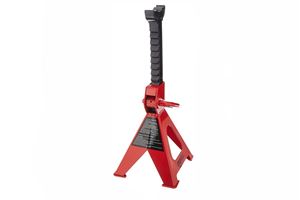 9
Amazon Basics 1.8 Tonne Axle Stands
Frequently offering the least-expensive product on the market, Amazon's Basics range includes these 1.8-tonne axle stands. Perfectly suited for smaller cars and occasional use, despite the price these stands come with the desirable ratcheting mechanism and saddle support.
A two-year warranty is included and if you keep a close eye on prices you might be able to secure a pair for less than £20.
Buy it now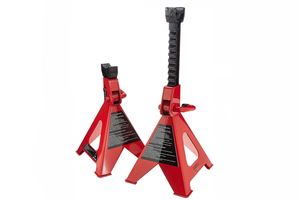 10
AmazonBasics 5.4 Tonne Axle Stands
Another offering from Amazon Basics, but this time aimed at the serious home mechanic who needs to lift heavy vehicles or needs to keep a car completely off the ground in the long-term.
Rated to a hefty 5.4 tonnes with a secure saddle contact point, they also feature the crucial ratchet mechanism to make short work of height adjustment. A two-year warranty is also included as standard.
Service & Repair With Confidence