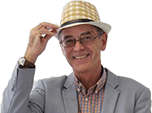 Tools & Garage Equipment Deals, Discount Codes & Voucher Codes
Every day, we track the prices of tools and garage equipment that are available from all the major retailers, including B&Q, Halfords, Amazon, John Lewis, Argos and Robert Dyas.
Deals that have a price that has been crossed out are discounts on the current recommended retail price. Prices without a crossed-out price show a new, lower RRP. 
Amazon Tools and Garage Equipment Discounts and Offers 
| | | | |
| --- | --- | --- | --- |
| | | Mechanic's MEGAKIT 60140 - Roller Tool Chest, Roller Tool Cabinet and 700 EVA Trayed Tools Complete | |
| | | | |
| | | | |
| | | | |
| | | | |
| | | Unior Workshop Trolley Europlus, 810 x 510 x 945 (Pack of 1) 920PLUS1 | |
| | | Sealey TIG200HFACDC TIG/MMA HF AC/DC Inverter Welder 200Amp 230V | |
| | | Milwaukee M18ONEPD-502X M18 OneKey Fuel Percussion Drill (2 x 5.0ah Batteries, Charger, Bag) | |
| | | CNC IGBT 80Amps Plasma Cutte CUT80NPI 220V Non-HF Pilot Arc Cutting Machine 25mm Clean Cut, CNC Easy Work, 2 Years Warranty | £629.00 |
| | | | |
| | | Keinode MIG 195 Welding Machine Professional MIG Welder No-Gas 195A 230V Pro Tools with Mask & Welding Weld Wire with Accessories | £199.99 |
| | | Sealey AP41104BWS Topchest 4 Drawer Wide Retro Style - Blue with White Stripes | |
| | | | |
| | | | |
| | | Sealey APMS20 Modular Floor Cabinet Multifunction 775mm Heavy-Duty | |
| | | Sealey JACK LTD SEAMC454 MC454 Hydraulic Motorcycle Lift 450kg Capacity, Red | |
| | | | |
| | | | |
| | | | |
| | | | |
Robert Dyas Tools and Garage Equipment Deals, Discounts and Offers
| | | | |
| --- | --- | --- | --- |
| | | | £119.99 |
| | | | £349.99 |
| | | | £299.99 |
| | | | £139.99 |
| | | | £7.49 |
| | | | £99.99 |
| | | | £79.99 |
| | | | £119.99 |
| | | | £119.99 |
| | | | £99.99 |
Argos Tools and Garage Equipment Deals, Discounts and Offers
Halfords Tools and Garage Equipment Deals, Discounts and Offers
| | | | |
| --- | --- | --- | --- |
| | | | £103.00 |
| | | | £206.00 |
| | | | £109.00 |
| | | | £75.00 |
Service & Repair With Confidence