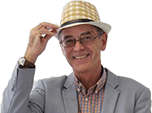 Top 10: Car Polishes For A Professional Finish
A good car polish will go a long way to keeping your car's paintwork in good condition and stave off the ravages of weather and dirt, as well as make it look nice and shiny. Here are our pick of the best.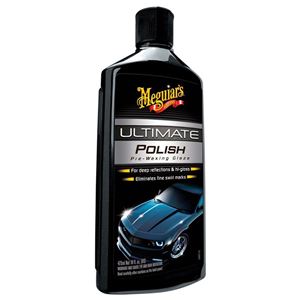 1
Meguiar's Ultimate Polish
Meguiar's is a name you will frequenly see cropping up because they offer a broad range of high-quality products. This Ultimate Polish is dubbed a 'Pre-Waxing Glaze' because it acts like a very mild cutting compound, helping to remove fine paint marks before you finish off with a wax. Although aimed at dark cars in particular it can also be used with all gloss and clear coat finishes safely.
Buy it now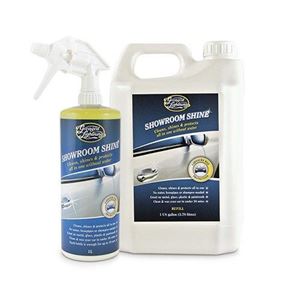 2
Greased Lightning Showroom Shine
This polish deserves its 'greased lightning' tag because it allows you to skip the pre-polish wash altogether. Simply spray it straight on to your dirty car - paint, windows, metalwork - and wipe it all off with a clean cloth. Then all you have to do is buff it with a second clean cloth and the job is done.
Buy it now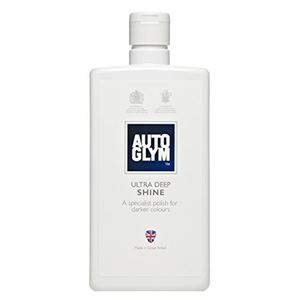 3
Autoglym Ultra Deep Shine
Autoglym has been a favourite of UK car owners for years thanks to the quality of its products, and this Ultra Deep Shine is designed specifically for owners of newer cars with water-based paint finishes. The blend of waxes and conditioning agents has been created to bring the best out of dark colours and leave a streak-free finish.
Buy it now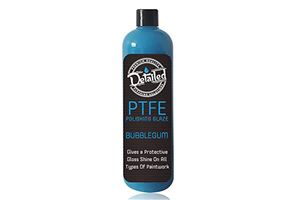 4
DetailedOnline 500ml PTFE Car Polish Glaze
A good polish will make your car shiny but a better one will keep it that way for longer. This DetailedOnline Polish Glaze contains PTFE - polytertrafluroetheylene to its friends - which is the slipperiest substance known to humankind and also hydrophobic, so it does everything it can to keep dirt and water off your nice clean car.
Buy it now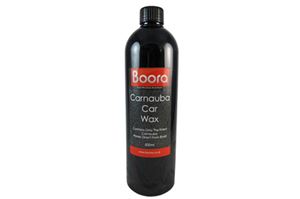 5
Boora Number 1 Carnauba Car Wax Polish
Strictly speaking this offering from Boora is a wax and so should go on your car after it's been polished, but it is worth inclusion here because of its caranuba content, one of the best waxes that you can use on your car. Designed for quick and easy application with a streak-free finish, it's perfect for sealing in the shine.
Service & Repair With Confidence