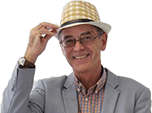 How Can I Get Cheap Breakdown Cover?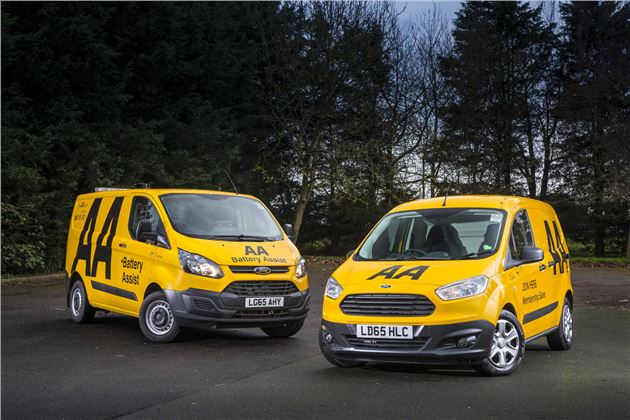 What is breakdown cover?
In case you've not heard of it before now, breakdown cover is a policy that ensures a trained mechanic will come to your rescue in the event that your car breaks down. Most policies and providers will either fix your car at the roadside, tow you to a garage if it can't be fixed there and then or get you to your home or destination if neither are possible.
Most new cars come with some kind of breakdown cover, but if you own your car outright it may be a sensible investment. Even if you have total faith in the reliability of your vehicle a puncture can strike down anyone, and if you happen to be on a motorway a recovery van could save your life. 
Which companies offer cheap breakdown cover?
The cheapest cover that we have seen is through Emergency Assist UK*, with cover typically starting at under £20. Halfords is never far behind - expect to pay around £25 for its cover - and LV+ Britannia follows on at around the £30 mark.
You should also take a look at breakdown cover listed through Groupon*. That might sound like an unlikely place to buy breakdown cover, but we've seen cover offered through the site for as little as £17 for one year's cover in the UK*. Prices do vary and sometimes you need to act quickly in order to get a good deal. You may also find that some of the names of the breakdown cover companies aren't familiar, so make sure you check reviews before you buy.
Biggest Breakdown Firms
What is the best value breakdown cover at the moment?
Breakdown Cover Best  Deals
| | | | |
| --- | --- | --- | --- |
| Provider | Cover | Cost | What do you get? |
| AA* | National Recovery | £115 | Roadside assistance, national recovery and At Home service, plus unlimited call outs. Not the cheapest, but the AA has the largest patrol fleet in the UK. |
| AutoAid* | Breakdown | £43.31 | This deal covers you and your spouse with roadside and home assistance, recovery to any UK destination, emergency travel and overnight accommodation. It also provides for caravans and trailers, vandalism and theft. |
| Autonational Rescue* | Total Superservice | £73 | Total Superservice lives up to its name with nationwide and European cover, as well as home start, onward travel and emergency accommodation. It also includes loss of keys, theft and vandalism, caravan and trailer plus 50 percent discount for a second vehicle. |
| Emergency Assist* | Saver Cover  | £19 | By far the cheapest we've seen, it's described as being aimed at the 'occassional' motorist. It includes local recovery (up to 25 miles) and roadside assistance.  |
| GEM Motoring Assist* | Recovery Extra |  £83.13 | As well as roadside and home assistance, plus nationwide recovery, this comes with Onward Travel if your car breaks down more than 25 miles from home. It includes a free accident management service. Adding a second person to the policy costs £27. |
| Green Flag | Recovery Plus |  £60 | The usual roadside, home and national assistance is included, plus unlimited call-outs and free mis-fuelling protection. There's also Onward Travel if the car cannot be fixed at the roadside. |
| Halfords Breakdown Cover | Nationwide | £26 | One of the most affordable nationwide schemes around. it includes recovery up to 10 miles, alternative transport, emergency overnight accommodation, lost or damaged key assist and cycle cover. Quotes do vary depending on the age of your vehicle. |
| Insure4Breakdown* | Violet European Annual | £79.99 | This deal offers up to 90 days of driving in Europe on as many trips as you like. It also comes with full UK recovery and applies to all cars up to 10-years old. |
| LV= Britannia Rescue | Roadside Assist | £30 | Roadside assistance when you're away from home with a local recovery if they can't fix your vehicle. |
| MotorEasy* | Nationwide Recovery | £34.27 | As well as roadside assistance beyond one mile of your home address and recovery to any chosen destination across the UK, this also includes alternative transport, emergency overnight accommodation, key recovery, misfuel assist and driver illness or injury cover. |
| RAC* | Roadside Recovery | £40 | This is no-frills cover should your car come to a halt more than a quarter of a mile from home. It includes a 10-mile tow to a destination of your choice. There's a large network coverage of RAC patrols. |
| Start Rescue | Three Star | £28.79 | As well as help at home and nationwide, this cover comes with overnight accommodation, alternative transport, free legal expenses and key assist. It also has Message Assist to relay information to friends or family if your mobile phone has run out of battery. Adding cover for Europe is only an extra £26 |
| Warranty Direct | BreakdownCare |  £33 | Full roadside assistance throughout the UK and recovery within a 15 mile radius for the driver and up to six passengers. |
How do I get cheap breakdown cover?
As with most products of this nature shopping around is the best way to get the lowest price. Many of the most popular price comparison sites allow you to enter details and obtain a quote based on your circumstances and from a range of providers. While it is tempting to automatically chose the cheapest quote it is important to check the small print to ensure the cover provides everything you need without caveats that may be an issue; for example, some providers limit the number of callouts or charge an excess upon recovery.
It is also important to remember that many of the major players in the breakdown recovery industry are not on price comparison websites, so do some manual searches too to evaluate the best combination of service and price.
Is it possible to save even more on breakdown cover?
Signing up to Quidco and TopCashback could mean that you get a better deal or cashback on your purchase.
Is all breakdown cover the same?
Different providers offer different levels of cover, so it is important to read the small print. As an example, the AA is one of the most popular breakdown providers in the UK, and offers three levels of cover. The basic package includes roadside assistance and at home cover, the middle package adds national recovery that will take you and your passengers wherever you need to go, and the top level includes car hire, overnight accomodation or public transport if your vehicle can't be fixed. Cover for an individual driving any car is also available as an alternative to cover for a particular vehicle.
What kinds of breakdown cover are there?
Other providers allow you to build your cover by adding the specific elements you need, so it is important to consider what level of cover you need, whether you need it just for you driving different cars or for several people driving just one car, and what elements are required. It's not easy to anticipate how or when a breakdown will happen, but consider how you car is used; if you and your family travel around the country frequently on holidays or visiting relatives, adding cover that will get you to your destination might be a useful addition.
What do I need to know before buying?
The small print
As with any insurance policy, it pays to read the detail. Make sure you know what's included with any breakdown cover you buy and take copies with you on holiday or when travelling abroad.
Personal or vehicle cover
Vehicle-only cover is usually cheaper, but a personal policy means you can call on help regardless of what car you're in as a driver or passenger. Be certain you know which type you have.
Limited call-outs
Most policies have a maximum number of call-outs you can make in a 12-month period to avoid some drivers abusing the system. If you're unlucky enough to need more than this, it will result in a higher premium in the following year.
Age and type of vehicle
If you drive an older car, breakdown providers will assume it's less reliable than newer vehicles and will charge more for a policy. You could also face higher costs for larger SUVs, pick-ups and motorhomes because the cost of recovery is higher.
Caravans, trailers and classic cars
There are caravan-specific policies, but they don't cover your car. It's best to take out national recovery deal and state that you occasionally tow a caravan or trailer. For classic cars, there are dedicated policies available that recognise they need specialist care in the event of a fault.
Off-road and track driving
If you drive on unmade roads or race tracks, normal breakdown assistance will not be able to reach your location. There are specialist policies for these types of driving, but they are expensive due the specialist equipment needed to attend to vehicles in these conditions.
Human error, mis-fuelling
One of the most common causes of a call-out is putting the wring fuel in your car. Most comprehensive policies will include this, but some might demand a separate payment for disposing of the waste fuel, so check your documents. Other regular reasons for calling the breakdown service are running out of fuel, lost keys and flat batteries. Depending on your policy and the provider, these problems could be sorted at no additional cost or could incur a charge.
Tyres and punctures
Flat tyres are a frequent call-out and most companies now include this in basic cover, especially if the puncture happens on the motorway where safety is a prime consideration. Make sure you have the locking wheel nut with the car, otherwise is may be difficult for the recovery agent to replace the wheel.
General maintenance
The onus is on you to keep your car in good condition. If the breakdown policy provider or recovery agent thinks you are using their services in place of proper maintenance, they might refuse assistance. You cannot replace routine servicing with breakdown cover. Also, if your car's MoT or road tax has expired, the recovery team will reserve the right to take your car to a safe area and then leave you and the vehicle there.
Ask HJ
Is it acceptable for the AA not to refund an unused breakdown subscription?
How acceptable is it for the AA to refuse to refund an unused breakdown subscription? Our AA breakdown subscription was 'suspended' by the AA in 2014, on purchasing a newer car which had the manufacturers' breakdown insurance. Since that expired, our bank now offers us breakdown insurance. I asked the AA last month to refund the 'suspended' amount and they refused, until I pressed them most strongly on the unreasonableness of holding on to our money indefinitely.
You have a limited amount of time to act via the courts (six years) but you should have ask for a refund straight away. If you made any payment via a credit card, contact them, and they should be able to assist. You are covered under Consumer Credit act 1984 and distance selling regulations, these are now under the Consumer Act 2015. AA are regulated by the FCA, so raise a complaint with the FOS ombudsman.

More Questions
* Sometimes we show a link with a * next to it. It means that it is an affiliate link and as a result helps HonestJohn.co.uk stay free to use. It's tracked to us and if you go through it, it can sometimes result in a payment or benefit to the site.
Service & Repair With Confidence