Top 10: Pressure Washers For Cleaning Your Car
A pressure washer in your garage or workshop means you can take a car from filthy to clean in a matter of minutes, as well keep your workshop clean too. Here are ten of the best at a variety of price points.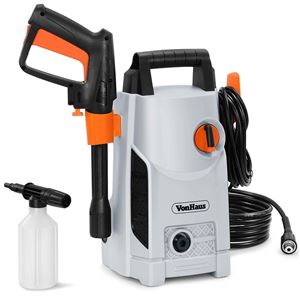 5
VonHaus 1600W Pressure Washer
Proof that a low price doesn't necessarily mean a low feature count, this VonHaus pressure washer has a spec to rival more expensive offerings. A 1600W motor makes it one of the more powerful options and a maximum pressure of 90bar is the result. A 330-litre water tank will keep you going for hours and there's a supplied detergent bottle for adding cleaning products easily.
Buy it now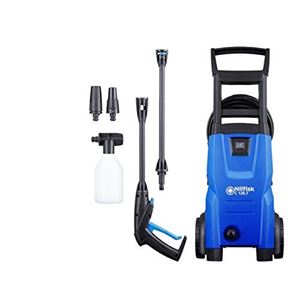 6
Nilfisk C 120 Pressure Washer
Nilfisk are not as well-known as some brands but they have a wide range of pressure washers so suit a variety of budgets and requirements. This C 120 model is one of its cheaper products but is not short on spec - a 1400W motor can provide a maximum of 120bar water pressure, while the motor is made from aluminium for reliability and light weight.
Buy it now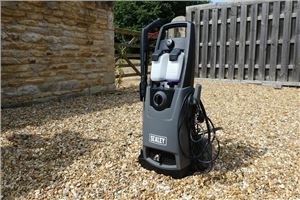 7
Sealey PW2200 Pressure Washer
One of the highest-specification pressure washers in this list, the Sealey PW2200 is also one of biggest bargains too. A belting 1800W motor provides a strong maximum pressure of 140bar and a mamouth 400 litre per hour flow rate, while a lance and Rotoblast are included, equpping you for almost any job.
Buy it now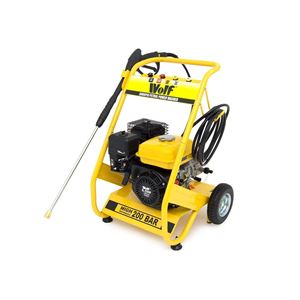 8
Wolf 220 bar 7PS Heavy Duty Petrol Driven Pressure Power Washer
If you need a heavy-duty pressure washer that can run all day then you need a petrol-driven option like this one from Wolf. The strong 7hp motor translates to a maximum of 220bar of pressure and can run from a static water supply as well as mains for maxium flexibility. The kit includes a lance with five nozzle attachments, a six-metre hose and pneumatic off-road tyres too.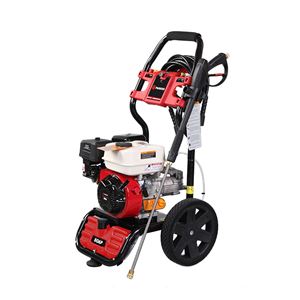 9
ParkerBrand Petrol Pressure Washer 208cc
An alternative petrol-driven pressure washer for those who need the extra power, this offering from ParkerBrand has a low-maintenance four-cylinder 208cc engine pushing out 6.5hp for a maximum water pressure of 214bar. The sturdy metal frame is fitted with wheels for easy portability and a separate soap tank allows you to add detergents when needed.
Buy it now
Service & Repair With Confidence