The MoT Files 2017: 10 worst MPVs for passing the first MoT
MPVs are often the vehicle that is called upon to get the whole family to the various crucial appointments that come with modern life. The last thing you need is for them to be prone to silly little niggles, or bigger faults, that scupper the chances of getting through their first MoT at three years old.
These are the biggest culprits when it comes to failing that important first MoT. All cars were tested in 2016 and were therefore registered in 2013.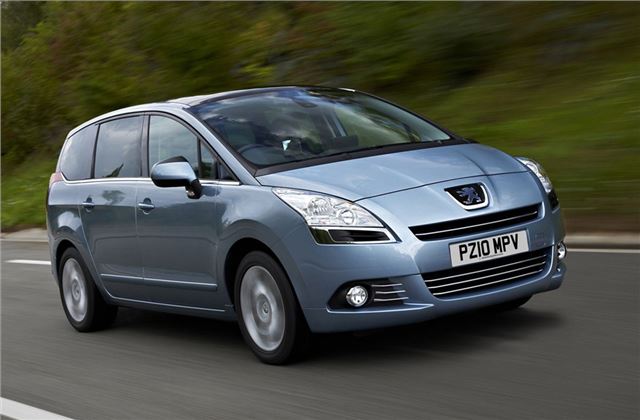 1


Peugeot 5008 - 67.2% pass rate
Next time you see a 2013 registered Peugeot 5008 on the road, consider this – there is a one in three chance that it didn't make it through its first MoT successfully. Given that there were 3168 that went through their test in 2016, that is a lot of failures and retests, and a lot of annoyed owners that had to shell out for work on a three-year-old car.
The reasons for failure are ones that will have caused some infuriation, too, as more often than not they are not things that owners will kick themselves for not sorting quickly and easily at home. Replacing a windscreen wiper might be a simple DIY task (and an unnecessary one, as only 0.73 per cent failed on that front – 72 per cent better than average), but 12 per cent of 5008s failed due to faulty brake lights, which is not an easy fix. Worryingly, 5.6 per cent failed due to brakes, while a notable 10 per cent did so because of their tyres.
Click here to see the Peugeot 5008's MoT Files
Comments
Service & Repair With Confidence