The MoT Files: Where does the HonestJohn.co.uk MoT data come from?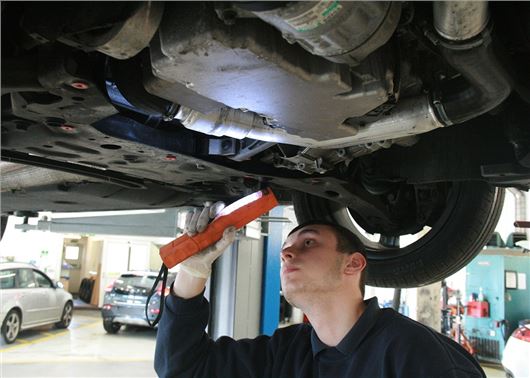 The MoT Files is the most detailed analysis of MoT data in the UK with input from over 434 million tests.
Covering every make and model of car and van that went through the test in 2017, the MoT Files makes it easy for owners and buyers to see the most common reasons for failure.
The MoT Files is not a reliability index, but it does allow consumers with limited knowledge of vehicle mechanics to make the most informed decisions about their next vehicle purchase.
The information itself is supplied by the DVSA (Driver and Vehicle Standards Agency) and sourced from the millions of MoT tests that take place up and down the country by qualified technicians. As you can image, there are some mistakes in the data, but we think it has been presented in the clearest and more meaningful way possible.
It's worth noting that the UK's MoT data not always so freely available; in 2014 the DVSA halted said it was no longer willing to publish the data due to changes in the way it recorded MoT information. But a lengthy campaign by HonestJohn.co.uk challenged the DVSA's response and eventually forced the Government department to resume public access to the UK's MoT data.
Today the MoT Files provides unparalleled access to the pass and failure rates for every car, van and classic that goes through the system. It is also possible to compare vehicles and drill into the data so you can see exactly what a vehicle has failed on. But don't take our word for it, try the MoT Files for yourself. 

Comments
Author

Dan Powell
Latest
Service & Repair With Confidence