Focus On: Volks Autos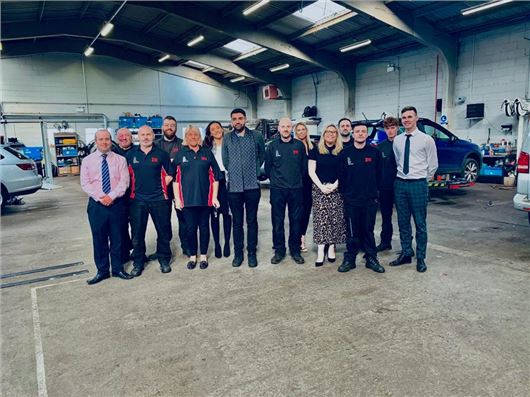 Published 04 December 2019
After being open for 10 years, we decided to reach out to Lynsey Rowley, director of Volks Autos and Wife to David Rowley, owner of Auto Volks. With the industry having a history of being male-dominated, Lynsey hopes that her insight into running a garage as a female will give people an interesting perspective.

Lynsey says that "Volks Autos is a welcoming, honest, hardworking garage and we strive for a top-class reputation both from a customer point of view and within the industry itself. We have a lot of expertise and experience when it comes to what we do. I am very proud of the true quality of the staff I employ".
When asked if she ever thought that Volks Autos would be where it is today, Lynsey replied "I was surprised and sometimes stressed with how quickly our business grew in the early years. It was a nice problem to have, but in the early days we were in a much smaller premises with two ramps". 10 years later and Volks Autos has a premise that contains 7 ramps and plenty more space to add more if needed.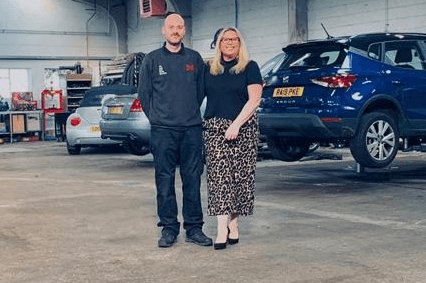 David and Lynsey
Lynsey loves everything to do with cars, from the technology to the stories customers tell about their cars. She married into the industry, she met her husband David Rowley whilst both working at Epsom Audi.

Volks Autos are invested into the future of their industry, they are now on their third apprentice who they hope stays with them for the long term. Lynsey takes great pride in creating jobs and creating employment for local people.
We asked Lynsey 'How important are reviews for Volks Autos?' and she replied, "We have been in business for 10 years and we have customers writing positive feedback to other potential customers on a trusted platform, it really validates our business offering."
With reviews such as "Stupendous! My car would refuse to turn into any other garage!" and "Welcoming garage that offered a professional but friendly service." it's easy to see why they are ranked the best garage in Sutton and third in Greater London.
Volks Autos is in Sutton, Surrey. Have you visited? Leave a review on The Good Garage Guide page.

Latest
Save 12% on GAP Insurance
Use HJ21 to save on an ALA policy
See offer
Service & Repair With Confidence