Top 10 Best Welders For Beginners And Home Use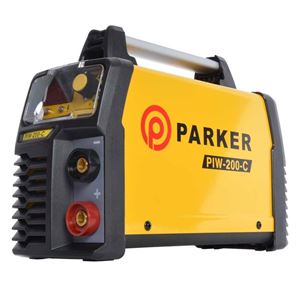 5
This ParkerBrand offering has a great deal going for it, not least the very low purchase price of under £100. Although it has a relatively light duty cycle of 30 per cent, that makes it a sensible choice for beginners as it encourages you to work more slowly, while it also has a broad power range of 30amps to 200amps.
Buy it now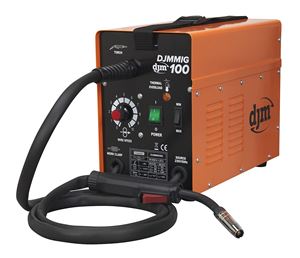 6
Another modestly-priced MIG welder from DJM, this particular model can deliver up to 100amps, and delivers a 60 per cent duty cycle when running at 45amps, helped by the forced-air cooling system. You get 200g of flux-cored wire included, and weighing 13kg means it is light enough to be moved around with relative ease.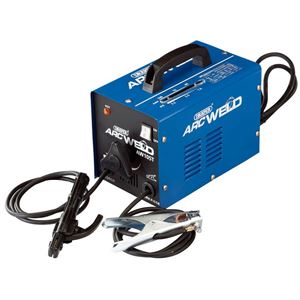 7
Draper's broad selection of arc welders runs all the way up to a 250amp version, but at the other end of the scale this 100amp model represents great value for money and is an ideal machine for those starting out. It comes with a mask and a combined chipping hammer and wire brush, and is still under £100 direct from Draper including VAT.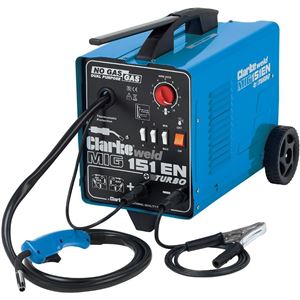 8
If you plan on building up your welding skills over time then this offering from Clarke offers a little extra flexibiltiy, as it has the ability to operate both with and without gas, with full control of the power level, wire feed and gas. It's a little more expensive as a result but if you plan on welding a wide range of metal thicknesses and forms it is a sensible choice.
Buy it now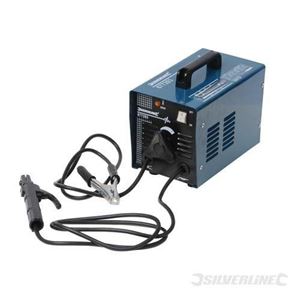 9
One of the least expensive welders on the market, this offering from Silverline is straightforward and easy to operate, making it an ideal choice for anyone learning how to weld. The 100amp rating means it can weld steel up to 2.5mm in thickness, and the kit includes a welding mask, electrode holder and earth cable.
Buy it now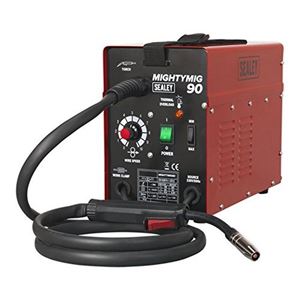 10
Another good value offering from Sealey, this 90amp model is designed for no-gas welding with flux-cored wire, and so is well-suited for those still learning how to weld. It has a forced-air cooling system to maximise the duty cycle and is one of the lighter models available, weighing in at just 12.7kg. The kit also includes a welding mask, earth cable and 200g of wire.
Buy it now
Service & Repair With Confidence