Focus On: The Little Car Clinic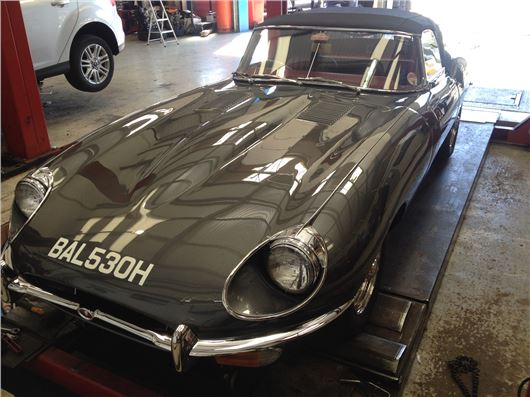 Published 10 September 2018
Darren Jenkins opened The Little Car Clinic in 2010. His passion for cars started when he did work experience for Lotus Engineers which turned into a ten year career. Today, Darren and his team boast a wealth of knowledge and expertise that make The Little Car Clinic a hit with HonestJohn.co.uk readers. 
The Little Car Clinic initially started as an Audi and Volkswagen specialist, before diversifying into other makes of car. Darren and his team of three passionate, self-proclaimed petrol heads say no job is too big or too small. They are also willing to do anything and everything to save their customers time and money.
Darren has worked on some very special cars over the years, including a 1968 Midget, 1966 Lotus Elise, 964 Porsche (full gearbox rebuild), 1968 Land Rover, 1989 Lotus Esprit and a Lamborghini Murcielago amongst many others. Customers come from miles away to entrust The Little Car Clinic with their prized automobiles and Darren says he is always open to taking on cars and projects that many others garages turn away. 
One of Darren's mechanics has been with The Little Car Clinic since the age of 15 and is now going onto a level 3 and 4 diagnostic. Darren says: "You have to have passion about the cars you're working on, we're not the fastest, because we like to get things right".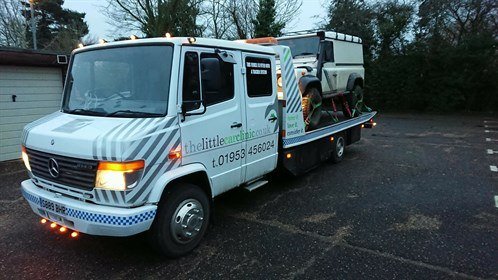 TLC also operates its own breakdown and recovery service 
Honesty is a big part of The Little Car Clinic's values, according to Darren, and he admits that sometimes he has to tell one or two customers that their car is beyond economical repair. And while it might not be a popular assessment, Daren says that his customers appreciate the honest truth when it comes to their car. 
What garage today will send handwritten letters to their customers reminding them of when their MoT or service is next due? This old fashioned practice is paramount to this garage's outstanding customer service. Another thing customers really enjoy about this garage is the four wheel alignment service. This procedure corrects a car's geometry and drastically improves the ride and handling.
Before the garage opened, Darren started a radical build on an MX-5 his father gave him. He placed a Kawasaki motorbike engine weighing 89 kilos into the car with the goal of giving it more horsepower. The finished car had 200 horsepower and revved like an F1 car. Darren called it a Mazawaki. He certainly appears to enjoy a challenge and has buckets of passion for engineering- creating prototypes by putting "silly engines into cars".
With reviews like "They will always go the extra mile for you (pardon the pun) and it's greatly appreciated" and "If you're reading this and are trying to decide whether to give them a try: just go there already!" it's easy to see why this garage is number one in Norfolk.
The Little Car Clinic is in Attleborough, Norfolk. Have you visited? Leave a review on the Good Garage Guide page.
Author

Imogen Weaver
Latest
Save 12% on GAP Insurance
Use HJ21 to save on an ALA policy
See offer
Service & Repair With Confidence