The Mot Files: What does the test involve and why is it important?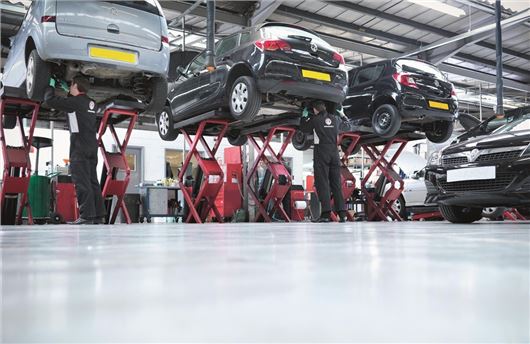 The MoT test is a legally-required examination for all vehicles when they reach three years old, cars over three years are then tested every 12 months after that. The MoT test is used to determine if your vehicle is roadworthy, you also need a valid MoT certificate to tax and insure your car.
The Ministry of Transport test, or the MoT test as it's better known, was introduced in 1960. Road use in Britain boomed in the 1950s, with the number of cars leaping from five to 15-million in less than a decade. Poor safety standards let to a high number of road deaths, which resulted in the MoT test. The MoT test has come a long way since then, but it still isn't a fully comprehensive check.
Although the MoT test is the only legal requirement, it's also fairly basic. The MoT doesn't investigate a number of important, internal components - like the transmission and engine. So it's very important that your car is regularly serviced to ensure it's in good working order.
What does the MoT test involve?
The fuel system of the car is checked to make sure that it doesn't burn more fuel than it should. It also checks for leaks and blockages. The headlights and rear lights are also tested to make sure they all work and are aimed correctly.
All the brakes of the car go through checks to make sure that they are functioning properly and the car's emission levels are also checked. Controlling pollution levels is important and government regulations require vehicles to pass through emission level tests to ensure that they don't emit more pollution than specified.
Tyres with tread lower than 1.6mm are illegal and will cause your vehicle to fail the MoT test. Damaged tyres can also cause a fail. Other tested components include the seat belts, horn, steering, battery, car body, suspension, registration plates, mirrors, windscreen wipers and washers.
Since May 2018, any Euro5 diesel that emits visible smoke of any colour will automatically fail the MoT. DPFs will also face mandatory checks, with failures being issued if the tester finds evidence that the filter was removed or has been tampered with.
Aftermarket high intensity discharge (HID) headlamps are banned, with owners required to convert their HID headlamps back to halogen.
Headlight washers on vehicles first used from 1 September 2009 (if they have them) and daytime running lights on vehicles first used from 1 March 2018 (most of these vehicles will have their first MoT in 2021) will also be checked.
How much does it cost?
The maximum fee for a car is £54.85 and £29.65 for a standard motorcycle, however many MoT centres and garages offer discounted prices.
| | |
| --- | --- |
| Vehicle | Maximum MoT fee |
| Motorcycle | £29.65 |
| Motorcycle with sidecar | £37.80 |
| Motorcaravans | £54.85 |
| Private passenger vehicles and ambulances (9 to 12 passenger seats) | £57.30 |
| Cars (up to 8 passenger seats) | £54.85 |

What happens if my car's MoT has expired?
If you realise your MoT has expired and haven't booked a test in, you shouldn't drive the vehicle. If you're caught driving a car without an MoT on the road you will be prosecuted. The only exception is if you're driving the car to the garage for a pre-booked MoT test.
Advisory notices are problems that may not have caused an MoT fail, but are recommended as needing attention. These should not be ignored. Addressing these issues as soon as possible means they won't become bigger problems. After all, if they aren't sorted, the car could fail the test the next year.
Read: Our top 10 tips for passing your MoT
Comments
Author

Georgia Petrie
Latest
Service & Repair With Confidence