Porsche named best manufacturer when it comes to passing the MoT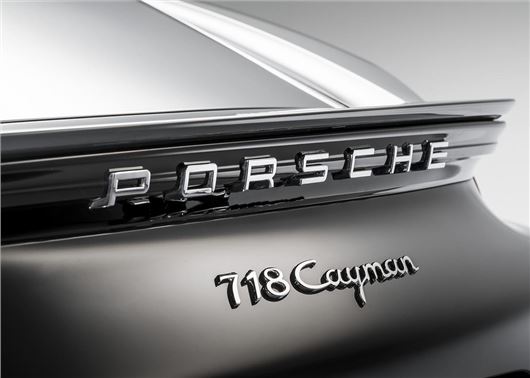 Porsche is the best brand for passing the annual MoT according to the latest MoT Files. Eight out of every 10 tested for an MoT in 2017 passed, with the Cayman performing the best.
Just behind is sports car maker Porsche and budget brand Dacia. Given the latter was introduced into the UK 2013. Its youthful range of cars, they would only be going through their first or second MoT, explains the high pass rate.
Things are not quite so positive for Dacia's parent company Renault, which is once again propping up the table, not helped by low pass rates for ageing models from the 1990s and 2000s such as the Laguna and Espace. Meanwhile, only around half of all Megane models passed the annual test.
Not only is Renault's overall pass rate of just 52.6 per cent way below par, it lags behind even defunct brands such as Rover (54.2 per cent), Saab (59.5 per cent) and Chevrolet (60.2 per cent). 
Renault wasn't alone with fellow French brands Peugeot and Citroen also featuring near the bottom of the table.
SsangYong is another manufacturer that disappoints. Despite coming top in the Honest John Satisfaction Index 2018, it has a lowly MoT pass rate of 59.6 per cent from just 7500 vehicles tested.
The two most popular brands in the UK also fell below the average pass rate with only six of every 10 Vauxhalls passing the MoT and Ford faring little better with a 65 per cent success rate. 
Advertisement
Is your MoT or Service due soon?
Make life simpler by getting quick quotes for your MoT from MyCarNeedsA.com. It's easy just tell us what your car needs, we'll email you quotes within minutes then all you have to do is choose the one that suits you best.   The quotes will all be from pre-approved garages near you. Once you accept the your favourite quote your chosen garage will call you to book your car in at a convenient time. If your car needs some work done to pass the MoT why not get  quotes for Servicing & MoT?
Save time and hassle by getting your MoT sorted out today on MyCarNeedsA.com
Comments
Author

David Ross
Latest
Service & Repair With Confidence