Focus On: Andrew Wood Vehicle Repair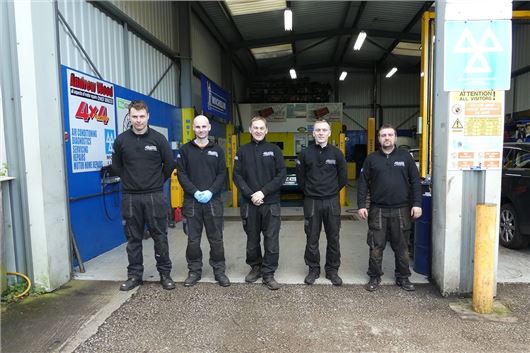 Published 13 January 2017
Andrew Wood Vehicle Repair is tucked away on a hill in beautiful Glossop, Derbyshire. The garage specialises in 4x4 repair and according to Good Garage Guide users it's one of the best garages in the area for help with 4x4s, repairing things that many garages would simply turn away. Andrew is also entrusted with the maintenance for a host of classics.
Andrew Wood Vehicle Repair is ranked number three in the East Midlands in Honestjohn's Good Garage Guide, and is a top 20 garage in the UK overall. He employs five people, which means hard work and very long hours – yet they retain a record for reliability and honesty at very reasonable prices.
Andrew told us "I would never give a customer a bill I wouldn't be happy to pay myself". He told us he's been a mechanic for as long as he can remember and opened his business 21 years ago. One of his members of staff has even been with him for 14 years.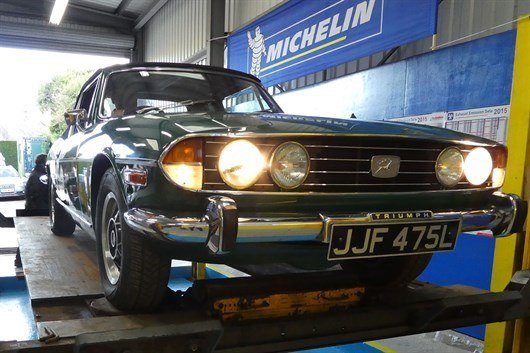 Andrew works with the community's transport services as well as other local companies. A large number of Andrew's customers trust him to look after their Land Rovers and Range Rovers too, and he is happy to undertake very difficult jobs, including "engine out" work. He will even replace subframes, which many garages refuse to do because of the skilled and arduous labour involved.
According to Andrew a lot of customers come to him having been ripped off, or to ask him to fix other garage's mistakes. Andrew knows how important it is to have fair prices and good service in this industry and that means that customer service and relations are very important, with quotes being given in advance of any work, so customers aren't left in the dark.
In future, Andrew is planning to invest in a new four-wheel realignment system, which Andrew thinks will help the business to expand on what it can do for its customers.
Comments from the Good Garage Guide page include: "Very, very happy with the work and won't be going anywhere else, thank you" and "If you've had problems with garages before, I think you'll find that Andrew Woods is like a breath of fresh air". You can read more reviews on the Good Garage Guide page
Andrew Wood Vehicle Repair is in Glossop, Derbyshire. Have you visited? Leave a review on the Good Garage Guide page.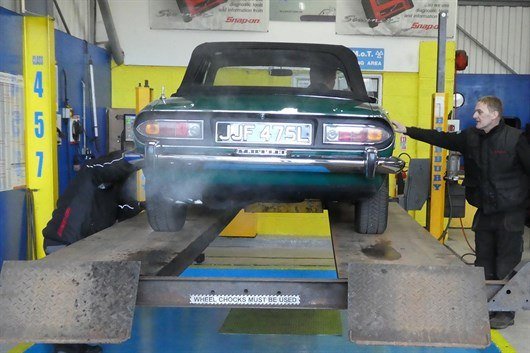 Author

Imogen Weaver
Latest
Save 12% on GAP Insurance
Use HJ21 to save on an ALA policy
See offer
Service & Repair With Confidence