Will a dealer service history increase the value of my car?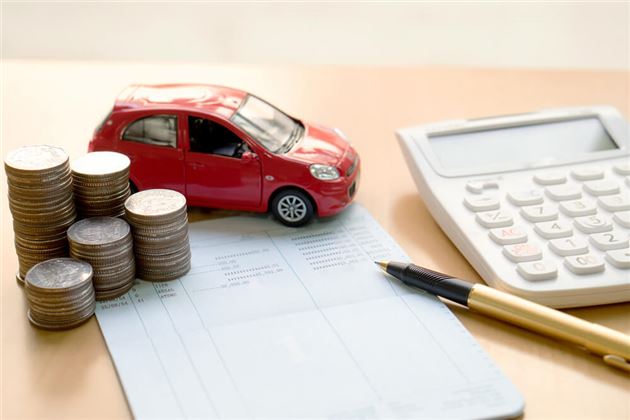 When deciding whether to use an independent or franchised dealer you might be wondering whether a full dealer service history will increase the value of your car.
Much depends on the age of the vehicle at resale and whether it has a premium badge or is considered a luxury car. 
Simon Harris, head of valuations at UK Vehicle Data, says: "For premium badge models it's probably safer to ensure it remains within the franchise dealer network during the first few years of ownership to maximise value on resale, to avoid any warranty sticking points should faults develop, or difficult questions over the value of the car at the end of a PCP (personal contract purchase) term."
In fact, your PCP agreement may stipulate that your car is serviced at a main dealer so make sure you have read the small print before you book your car in.
If it doesn't, it still could be beneficial to use a franchised dealer.
Harris says: "Car owners might find the difference in resale value between a premium badge vehicle that has been maintained within the franchised dealer network for its first three years and one that has been serviced by independent workshops, could run into thousands of pounds."
However, he adds that if a car has not been serviced according to its schedule or is missing a stamp or too, the impact on value would be "much greater".
Do older cars need to be serviced at a franchised dealer?
For older cars there is no longer an expectation to use the main dealers for servicing, according to Harris. 
"For premium-badge cars, there are networks of good independent specialists for these brands, so that is virtually as good as a main dealer service, as genuine parts are more likely to be used and the technicians know the cars very well," he says. 
If you do decide to use a main dealer for an older car, however, "it makes it rather more appealing when it comes to selling it".
Jeremy Yea, senior valuations editor at car pricing business Cap HPI, also sees vehicle age as an important factor.
"Depending on the age of the vehicle, franchise dealers may offer more on a part exchange valuation if they see a history conducted by an OEM-approved dealer/partner," he says. 
"However, whilst a full service record may produce higher second-hand car values to an extent, many other factors need to be considered.
"A full service history could indicate to the buyer a well looked after and well-maintained car. That will likely have a positive impact on the valuation when compared with a car with little or no service history.
"Importantly, factors such as mileage, condition, specification and the type of vehicle brand will also vastly vary in terms of resale value and are more important. For example, less than average mileage and a well looked after car will command a better resale value.
"Some car brands also command a better residual value than their rivals."
Does a dealer service history increase the value of hybrid and electric cars? 
A used car buyer might have "greater peace of mind" knowing an electric car has been serviced at a main dealer, according to Harris.
"And for some of these expensive premium EVs (electric vehicles), the same guidance applies as for ICE (internal combustion engine) models," he says. 
Sue Robinson, chief executive of the National Franchised Dealers Association (NFDA), which represents franchised car and commercial vehicle dealers in the UK, says that all franchised dealers with a hybrid or pure electric vehicle in their range will be trained by the manufacturer to carry out all types of maintenance and repairs involving electric components.
Taking a hybrid or electric vehicle to a franchised dealer may also be beneficial for software updates.
Yea says that a franchised dealer will potentially carry out any "essential or even non-essential recall work/software upgrades especially for battery electric vehicles, plug-in hybrid electric vehicles and hybrid vehicles."
However, independent garages have embraced the need for training on EVs, and there is a great deal of expertise out there, according to Harris. 
"Car owners just need to do their homework and be satisfied that the workshop they choose has the required level of knowledge and familiarity with the work," he says. 
"Hybrids have been on the market now for more than 20 years, so there will be plenty of technicians in the independent network that will be familiar with the technology, and slowly this will be the case with electric cars. Perhaps it's easy to forget they have been around for more than 10 years.
"Many technicians at reputable independent garages will have gained experience at a franchise dealer workshop previously."
What about the cost saving from using an independent? 
It could be argued that any uplift in value from using a franchised dealer would be outweighed by the saving you would make by using an independent garage for servicing. 
If you do decide to use an independent it's important to ensure genuine manufacturer approved parts are used.
For more on this, see our guide: Should I service my car at a dealer? 
Ask HJ
I'm keeping my BMW X5 10 years, should I use a dealer for servicing?
We have just taken delivery of our new BMW X5 (GO5 model) 3.0-litre petrol MHT M Sport and intend keeping it for 10 years. Would it be best to have servicing etc done by BMW or a specialist who can enter online details with genuine parts being used to retain full warranty and possibly extended warranty?
You are correct, you can have the car serviced outside of the dealer network and maintain its manufacturer warranty. But the garage will need to service the car in accordance with BMW's service schedule and use approved parts and fluids (and show this on an itemised invoice). If you do service the car outside of the BMW dealer network you will save money. But the car may miss out on important updates and software upgrades (which are usually applied by the dealer at the annual service). BMW UK and the dealer will also be less inclined to provide free assistance with any issues that may arise outside of the manufacturer warranty period, too.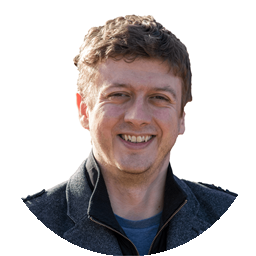 More Questions
Save money on tyres
Service & Repair With Confidence