Lightfoot Street Hoole
CHESTER
CH2 3AL
Get A Quick Quote
Trusted, reviewed and verified garages in your area.
Powered By
Reviews
"Exceptional service and knowledge"
By Adam mcneill, 24 March 2019
Read More
Exceptional garage with great staff and customer service!
Visited With
My vehicle
Visited For
MOT, Servicing
Additional Services
Car cleaned, Work explained, Itemised invoice, Great customer service
Good Points
Staff, knowledge, price
"Family run, honest garage I return to Time and time again. "
By Anonymous, 29 November 2018
Read More
Honest advice, didn't push for the repair but guided me to a sensible decision. Prompt service. Advise about the cost and duration of work. Trustworthy garage. Been a customer withthe team/garage here for about 7years now.
Visited With
My vehicle
Additional Services
Work explained, Itemised invoice, Great customer service, Courtesy car
Good Points
Efficient, accomadating at short notice where they can, they value my service and don't rip me off
"Good garage - fast puncture repair."
By Anonymous, 20 February 2018
Read More
I had a screw in my tyre. I just turned up and they fixed it straight away and it was Saturday afternoon! They did a great job.
Visited With
My vehicle
Additional Services
Work explained, Itemised invoice, Great customer service
Good Points
Staff were great
"dishonest"
By Anonymous, 9 February 2018
Read More
I attended yesterday as I thought i had a faulty battery , they changed it , I did say this garage is known for over charging to the receptionist but she told me that they are competivive . I had a bad experience over 10 years ago here but as it was close to my work I went over to see them. I had the battery changed and they told me that it may need further investigation and said that it could be something to do with the throttle , which is a big and costly job , the problem with the car hadnt gone away , it was still the same. My car didnt go at all in the morning and I called the AA. he was very helpful, I told him what the young man at the garage had said , he said it was nonsense it was just an ignition button , a simple thing , he asked what garage was this and I told him. he wasnt impressed as i wasnt he said that would have cost a lot of money for nothing. I took it to my usual garage today their labour is £45 an hour much cheaper than manor.I cant help but feel it sounded like a bit of a con to me as I wouldnt have known any different , the young man was very polite but I would have been paying a lot of money for nothing . I cannot trust this garage and would not retun . would not recommend
Expertise
Helpfulness
"In the process of complaining"
By Jostroby, 12 September 2015
Read More
I'm currently unsure whether to use this garage ever again. Audi in for service and fault with front passenger wheel. Car was in for 2 days, which was due to delay of parts and work carried out did not fix the problem as a tyre was fitted to a wheel not associated with the fault identified as an hour after I had the car back the fault reoccurred. So brought the car back in and fault was correctly identified. However 4 hour delay between car being brought in at 0830hrs and phone call at 1230hrs to me to tell me what the fault was. Work on the car began 45mins after that as the garage were waiting for parts and the repair took 1.7hrs. I expected that I would have had the car back by lunchtime. I received the car at 1530hrs. The car was returned to me unwashed and not valeted, which is part of the services of the garage. No apology given for delays and mistakes made.
Visited For
Servicing, Repairs
"Friendly, quick and competent, and try hard to help you understand what work your car needs and why it's necessary."
By Anonymous, 27 June 2013
Read More
An off-shoot of John Brooke's renowned and popular Crane Bank Garage in Chester that won a Telegraph Business Award some years ago. The attention to detail and good customer service, just like the Crane Bank model, are what keep me coming back year after year. Don't expect fancy premises, but they have just replaced the venerable leather sofa in the waiting area!
Other Good Garages near here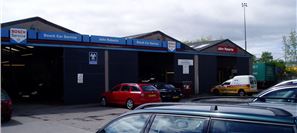 John Roberts, Llay Wrexham
Read More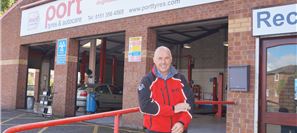 Port Tyres, Ellesmere Port
Read More
Service & Repair With Confidence