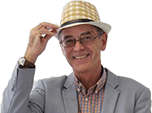 Reviews
"Ray, Fraser and the team are Bagnall SaaB are professional, honest and really good at what they do."
By Bonnie Martlew, 28 August 2018
Read More
I have been going to Ray and Fraser at Bagnall SaaB for the last 10 years. When I moved to Southampton 5 years ago I couldn't find a garage that could look after my car as well as they did. Because Bagnall SaaB are so good I now travel from Southampton to Birmingham to get my cars services, MOT'd and repaired. I wouldn't be travelling over 150 miles each way if I didn't believe they were honest or if they didn't look after me and my cars the way they do!!
Visited With
My vehicle
Visited For
MOT, Servicing, Repairs
Additional Services
Car cleaned, Work explained, Itemised invoice, Great customer service, Courtesy car
Good Points
They are professional, are happy to explain things in a language I can understand, completely honest and do an excellent job.
"Simply brilliant, honest and pure joy"
By Anonymous, 20 November 2015
Read More
Just don't even think of going anyhere else. I had not even bought a SAAB and called to enquire if they could give me some advice and was given a generous and thorough advice filled lesson on what I should look for. Just ask for Fraser, a tp guy. Even said that they don't want people to not enjoy SAAB' afer they buy them so happy to give any and all advice to get the purchase right. Honestly, these people are simply superb.
"Helpful, knowledgeable, generous"
By Cyd, 20 August 2014
Read More
Having recently replaced the rotary coupler (aka clockspring) behind the steering wheel of my Saab 9-3 (see my review of Brooke Saab), I now needed to get my steering angle sensors reset. I tried a Saab specialist in Rugby (not far from home) but not for the first time found him unhelpful and abrupt. So after some Googling I found Bagnall Saab in Birmingham, not too far out of my way. I rang and explained my situation. They understood and were happy for me to call by at about 6pm a few days later. When I got there I had a good chin wag with Ray (owner) and his son Fraser. It was clear they were friendly and knowledgeable. Thay certainly seemed to know their way around Saabs. Fraser and I went out to my car with the Tech 2 gear and he had my ABS fault codes cleared and steering angle sensors reset in under a minute. Back inside Ray and Fraser refused all offers of payment. Instead they would prefer I come back when I need something more substantial. I shall soon be wanting a new downpipe with 100 cell cat and matching stainless exhaust. I shall be having the work done at Bagnall (fraser says he can do it without removing the subframe!!). BTW: if you have the same problem as me you can have steering angle sensors reset using Bosch diagnostic gear at any local garage, but Snap On diagnostics cannot do it. Find them at bagnallsaab.com They are moving to larger premises and will be recognised as an approved Saab independant soon. Well deserved IMO.
Other Good Garages near here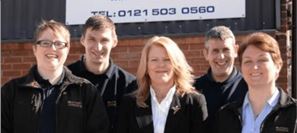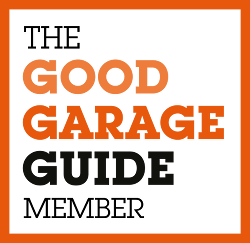 Burton Motors Ltd, Halesowen
Read More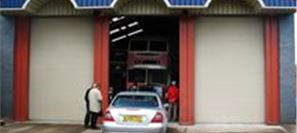 MJ & OJ Autos, Birmingham
Read More
Service & Repair With Confidence