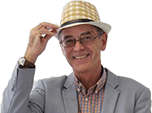 The MoT Files: The 10 worst small hatchbacks for passing the MoT
Careful analysis of the MoT Files has revealed the worst small cars for passing their first MoT at three years old. 
Vehicle repairs and failed MoTs can be the biggest headache of all for any car owner, potentially putting your car off the road and costing you a small fortune. Honest John has analysed millions of records created by the Driver and Vehicle Standards Agency (DVSA) and looked at which makes and models have the best and worst MoT failure rates, helping you to be as informed as possible when choosing your next car.
>>> Top 10 small cars for passing the MoT

Service & Repair With Confidence