Ranked #80 of 179 in Essex
Services: MOT, Servicing, Tyres, Exhausts
Reviews
"Waited nearly a month to get an appointment and then they couldn't complete the work so had to go elsewhere."
By albuster, 10 April 2018
Read More
I used Underwoods a number of times when they were the franchised dealer for Peugeot. Thank goodness they dropped the franchise and this has now gone to Roy Tolley who are absolutely superb. The staff were not particularly helpful at Underwoods and if you asked them anything vaguely technical such as "what is the minimum depth for brake pads" they brushed it off with waffle around how long before I would need new pads and could not tell me why one had worn more than the other on the rear. Apparently it was "the way I braked". I'm not sure how differently I could put my foot on the brake and with 45k miles now on the car and the original front pads still with plenty of wear to go, I'm not so sure my braking is in question. During the most recent visit they helpfully charged me for a diagnosis but couldn't carry out the repair on my light sensor because they lost the franchise for Peugeot a few days later despite me having to wait nearly a month for the appointment. When I took the car to Roy Tolleys they discovered Underwoods hadn't checked and carried out a service bulletin they should have done despite charging me a diagnosis fee. Luckily Roy Tolley waived any further charges to make up for Underwoods incompetence. I really can't see how they have been so highly recommended on here and goodness help anyone now buying a Skoda from them. You had better pray it never needs servicing or repairs and best get your appointment booked now.
Visited With
My vehicle
Good Points
Very little but they were the nearest franchised dealer at the time.
Bad Points
Always had to wait an eternity for an appointment, they were unhelpful and most of the time completely clueless.
"Clean and Pleasant Surroundings plus Excellent Facilities for Customers"
By Anonymous, 2 March 2018
Read More
From the time I made the booking for my vehicles MOT and its yearly sevice, I encountered nothing but consideration, courtesy and kindness from the reception and operational staff who were both knowledgeable and very helpful - have booked again for April 2018
Visited With
My vehicle
Visited For
MOT, Servicing
Additional Services
Car cleaned, Work explained, Itemised invoice, Great customer service, Pick-up and collection
Good Points
Totally Professional in all areas
Bad Points
Found nothing to dislike
"excellent and professional service from sales to service dept. very clean and a non pushy atmosphere"
By Michael Jackson, 20 May 2011
Read More
hi bought a skoda yeti from skoda underwoods in colchester the salesman was excellent but not only that when i serviced my skoda fabia 2002 the service was great and the coffee too we are going to buy our next skoda again and again
Visited For
MOT, Servicing
Other Good Garages near here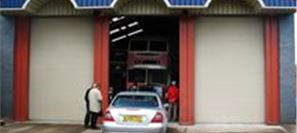 Simply Serviced
Read More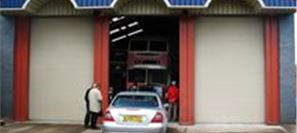 Bentley Auto & Tyre Centre, Great Bentley
Read More
Service & Repair With Confidence