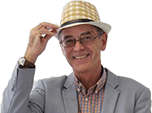 Graham Wrightson, Prenton
Services: MOT, Servicing, Tyres, Exhausts, Used cars
Reviews
"Really honest and knowledgeable people who do their best for you."
By Peter Hall, 1 February 2018
Read More
I have used this garage for approaching 10 years, and they have always been open and honest about the options and needs for may car. We all know some garages just want to optimise their income, but these people are devoted to doing a good job for you every time and earning your trust, which I suppose has some financlail value over time. They certainly deserve this, and I truly hope it continues. If the time has come to change our car, they will advise what they think the best type of car to purchase is, taking account of your travel requirements, small medium or large. Occasionally they have done fixes that took them a quarter of an hour - they don't charge for it - ok probably because you are an involved customer - but kindness is part of their work.
Visited For
MOT, Servicing, Repairs
"Kind and helpful people who will always convey reality to you"
By Peter Hall, 19 February 2017
Read More
I've used this garage for years and am very fortunate to have such a garage within a mile of where I live. I'm not a car technical expert, but everything they do seems to me to be the best effort to help, without trying to extract more money than is necessary from their client. Not the perception I have had of garages previously . . . The only reason I don't give them 5* for speed is that they have a limited number of mechanics who do a fine job, and that's how I think they want to stay. For this reason, unless you have an emergency, you may have to book a few days in advance. But that's still miles better than most garages, where you may have to book weeks in advance!
"Amazing, friendly good value service, respect for customers, great care for cars."
By RotaryRo, 23 October 2012
Read More
I have used Graham Wrightson's, Prenton, Wirral for our family second hand Volvos for about 5 years. Staff are always ready to discuss what is required and explain in an understandable way. They have spent time checking our vehicles when I have a concern, found nothing and then not made any charge, including topping up oil! I feel this is just like the family run garages that actually care very much about the service they provide and do not charge a huge amount for it. Well done Graham, Phil and all Staff.
Service & Repair With Confidence