28-30 Coopers Well Street
GLASGOW
G11 6QE
Get A Quick Quote
Trusted, reviewed and verified garages in your area.
Powered By
Reviews
"Con merchants "
By Anonymous, 4 August 2020
Read More
Put car in for full service supplied all the parts myself Oil Oil filter Fuel filter Air filter all looked good . after a couple of days I noticed a leek on the ground around the fuel filter area . After inspection it was diesel fuel . I took the car back thinking maybe they have not tightened new filter . On inspection the lady owner told me the new fuel filter was missing a gasket and as I supplied the parts it was basically my fault I asked her to order a new filter as to take it back would be more bother than it's worth . Firstly they fitted the new filter and did not notice gaskets were missing ? new filter ordered ready to fit left car with them . They phoned me to say it was not the fuel filter but the actual fuel filter housing . It was now going to be £188 plus vat for new housing . . I just collected the car unfixed as it was not leaking until they initially serviced it . Nothing was mentioned about no problems until they serviced it . And why did the fault go from gasket missing to new filter housing due to crack . Seems they probably fitted new filter today and cracked the housing putting it back on . That was the first time I've used this garage and it will be the last . better if people were honest and upfront they would maintain a good business structure . STAY CLEAR OF THIS PLACE .
Visited With
My vehicle
Good Points
Looked like a regular garage looks
Bad Points
The diagnostic lies
"The Worst Garage Ever"
By Anonymous, 23 January 2020
Read More
I went in with an intermittent ignition, they subcontracted the diagnosis to a third party who got it so wrong and then said a throttle positioning sensor and the relay would solve the problem. They charged me £642 for these parts. When I got the car back, the exact same problem I went in with was still there. It was a minute bit better, instead of the engine starting properly on the fourth attempt it would start maybe the third attempt, still not worth £50 never mind £642. They are poor, do not trust them, they have no decency or integrity. In summary, I'd have to say this garage is by far the worst garage I've ever had the misfortune to have to deal with and would strongly advise anyone to avoid it at all costs. The boss was even trying to talk me around and get me to take my car to Voltek to get a third diagnosis in a manipulative and veiled attempt to prove that she cares about my position, but I have seen through her, she just wanted to justify her not giving me my money back and to try avoid me giving her garage a bad review. That was never gonna happen. If you blatantly rip people off and treat your customers poorly, a bad review is the least to expect! If you're smart you'll AVOID THIS GARAGE AT ALL COSTS.
Visited With
My vehicle
Visited For
Servicing, Repairs
Good Points
Nothing was good about this garage
Bad Points
The false assurances, the failure to diagnose a problem correctly, knowingly fitting parts that shouldn't have been fitted. The Blatant Greed. The lack of ackn
"Honest reliable consistent excellent service"
By richardvaltos, 19 March 2011
Read More
I've been using this garage for last fifteen years. Always excellent, never surprised by work done or required, excellent pricing and above all never feel patronised, or taken to the cleaners! Customer for life here.
Visited For
MOT, Servicing, Repairs
Other Good Garages near here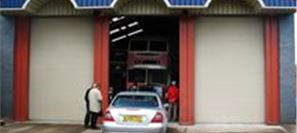 Mercedes BMW Audi Independent Specialists
Read More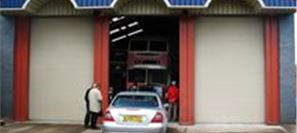 Galvin Garages, Glasgow
Read More
Service & Repair With Confidence