Reviews
"Helpful, knowledgeable and reliable "
By Peter Kahl, 31 January 2019
Read More
I have been using Boxer Motors for over 20 years during which time I have had cars of several different makes (Volvo, Vauxhall, BMW and Mercedes - all bought used). I just came across the review above and felt that I needed to provide some balance. Among the members of our family, we probably use Boxer about five or six times a year and there is hardly ever any problem. The service is friendly and the work they do is efficient, whether it's an MOT, a service or a major repair. Boxer also always keeps you apprised as to how much the work/repair is likely to cost and they have never tried to "sell" me a repair that wasn't necessary. They are a good local company and I would recommend them to anybody who lives in the area.
Visited With
My vehicle
Additional Services
Work explained, Itemised invoice, Great customer service
Good Points
Quality of service - from reception to workshop
Bad Points
Parking is limited
"I would never use them again"
By Anonymous, 8 January 2015
Read More
I paid £4,500 for them to rebuild my engine in Feb 2013 and 18 months later, the engine seizes on the motorway because the timing chain snapped! Apparently £4,500 was not enough for them to fit a new timing chain - they used my old one, which had done over 110,000 miles! When I questioned their practices I was told to remove the car from their premisses!!! Be warned!!
Other Good Garages near here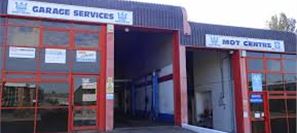 King Brothers, Wokingham
Read More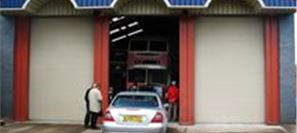 Graysheen Garage, Gerrards Cross
Read More
Service & Repair With Confidence