Highest Rated Garages: East Midlands
The East Midlands is home plenty of places to get your vehicle repaired, so we've set out to help make your choice easier. Here are our 10 best reader reviewed Good Garages.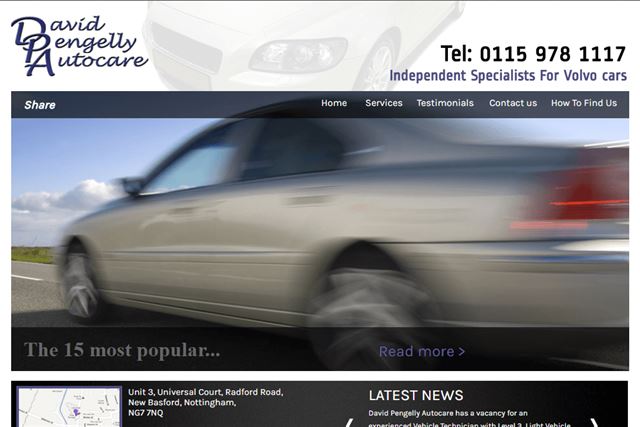 4


David Pengelly Autocare, Nottingham
With over 32 years experience, this garage is the place to go for Volvo servicing and repair in Nottingham. Various readers praise the garage for its knowledge and competitive prices, including this reader who wrote, "Totally and utterly reliable. Knows more about Volvo cars than Volvo themselves."
Comments
Service & Repair With Confidence