Highest Rated Garages: East Midlands
The East Midlands is home plenty of places to get your vehicle repaired, so we've set out to help make your choice easier. Here are our 10 best reader reviewed Good Garages.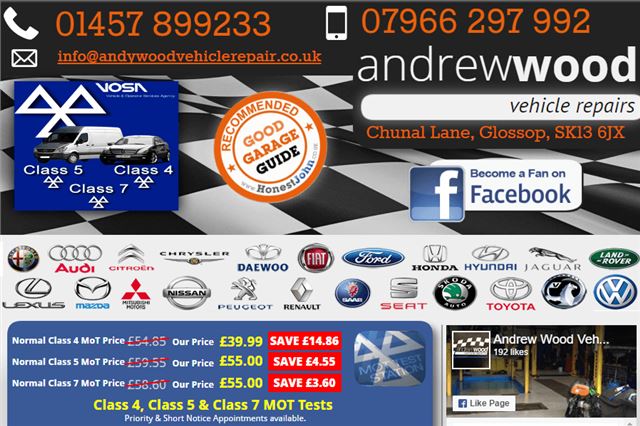 3


Andrew Wood Vehicle Repairs, Glossop
A small independent garage that offers repairs, servicing, and tyres. They also do MOTs on cars, vans, taxis, minibuses and motorhomes. This reader praised the garage, writing, "Every problem had been corrected to the highest standard achievable but to the lowest price  imaginable. I could have wept. I had found that Holiest of Grails; 'THE GOOD GARAGE'."
Comments
Service & Repair With Confidence