Good Garage Guide: Highest rated garages in Scotland
With towns and villages scattered far and wild it might be difficult to find a perfect garage nearby in Scotland, but there are plenty to choose from in larger towns, so we've rounded up the ten mostly recommended garages in Scotland, whether in towns or small villages.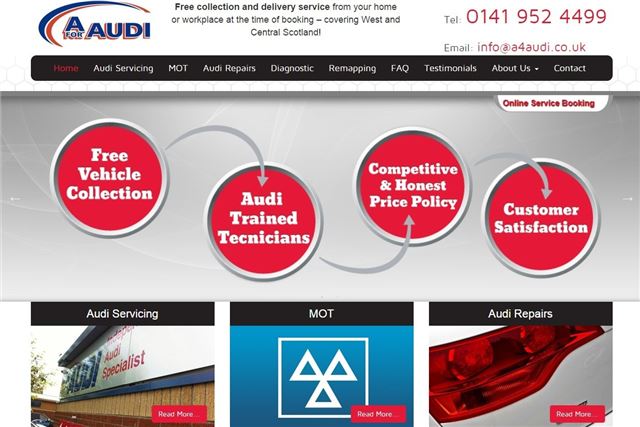 2


A for Audi, Glasgow
Staffed by Audi trained technicians, this independent Audi specialist will collect your car at a convenient time and promises up to 40 per cent off dealer prices. A reader review explains: "I asked them to collect my car from work, and they turned up promptly at 8.10am, with a courtesy car (not even requested, or expected). I was told I was already insured to use it (unlike courtesy cars from the main dealer)."
Comments
Service & Repair With Confidence