Focus On: Burton Motors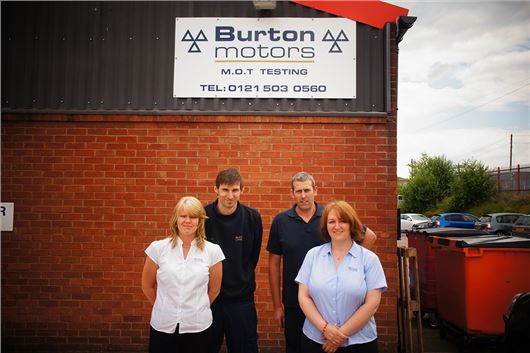 Published 21 August 2014
There are dozens of reasons to recommend a garage in the Good Garage Guide, from specialist expertise to value-for-money, but with Burton Motors, in Halesowen, there's a theme running through most of the recommendations – customer service and integrity. We visited the garage, which is owned and operated by Julie Burt, to see what gives it such a good reputation.
The garage carries out the full range of repair and maintenance work, including problem diagnosis, MoT testing and routine servicing, plus tyre, brake and exhaust changes. Reviews left on the Good Garage Guide page commend the "excellent, friendly service" along with the honesty and value for money offered.
The owner, Julie, takes pride in being transparent. Every step of a job is explained to the customer and if anything needs to be replaced then the original part is kept and the fault or wear explained. Julie says this isn't simply to prove that the work needed doing, but to educate the customer so they aren't ripped off by other, dishonest garages.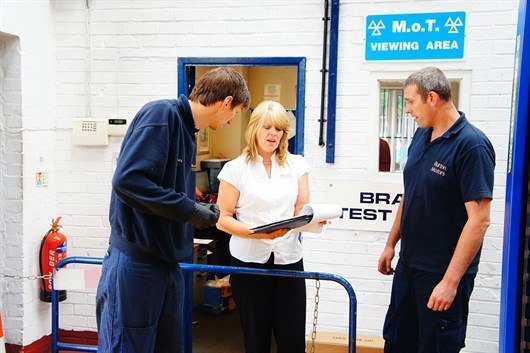 Burton Motors keeps detailed records of work carried out on customer's cars. In fact, when were there Julie had to put in an order for a tyre – she identified precisely which tyre she needed because she had retained the tyre sticker from the last time the customer had a tyre changed, along with records of other parts that had been changed.
That attention to detail helps Burton Motors deliver good service, but it also helps out owners. Selling a car without a service record can knock a lot off its value – but if your garage has everything on file and available to be copied then you don't need to worry about the odd lost receipt or invoice.
Julie explained to us that she thinks it's important to look out for more vulnerable people, such as older car owners or those who don't understand the technical ins and outs of their vehicles. As a result, Burton Motors sees a lot of business from female drivers who have been ripped off elsewhere.
In fact, Julie makes a point of helping these customers out, offering health checks for potential used car buys and even going along with her customers when they buy a car to make sure they get the best possible deal. Going the extra distance seems to be working – Burton Motors is the number one best rated garage in the West Midlands on the Good Garage Guide. 
Author

John Slavin
Latest
Service & Repair With Confidence