Focus On: Wilbury Bodyshop MoT and Service Centre, Hitchin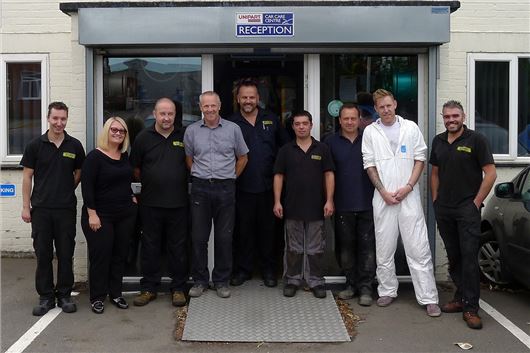 Published 16 September 2016
Wilbury Bodyshop MoT and Service Centre (WBMSC) is ranked number two in the East of England in the Good Garage Guide - and for good reason. It covers all of a car's needs under one roof, which makes it unusual, providing bodywork repair, service, restoration and MoT on the same site.
Ema Williams and Paul Robinson formed the garage in 2009 which, under a previous ownership, had a bad reputation. Overcoming the prior garage's poor standing and starting a new business during a recession was not easy, but the pair now have a well-regarded garage with many loyal customers.  
WBMSC is located in Hitchin and has a dedicated team of seven mechanics. The staff skill set covers various areas with technicians, panel beaters and an experienced paint sprayer with a passion for classic cars. This is what makes Wilbury Bodyshop special - the fact that you can get your car MoT tested and also have any scratches or dents removed at the same time in the same place. This is especially convenient for fleet operators, since it saves on down time.
The premises extend quite far back beyond the main workshop, with an MoT test centre, another section for bigger projects including restoration and a purpose built paint booth. The garage has restored a Volkswagen camper van along with many other classics including the pictured Karmann Ghia.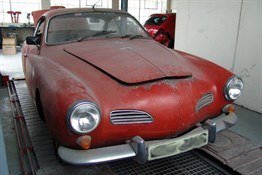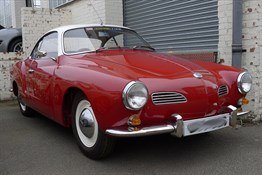 Before and after
The garage has lots of repeat customers going back many years, plus they get plenty of customers through word-of-mouth referrals. Some even leave their cars with WBMSC for MoT, servicing or repairs while they're on holiday, entrusting the garage with their vehicle for extended periods of time. 
Paul's motto is "if it was made by a human it can be fixed by a human", which reflects the way in which this garage works. No job is too big and quality is the most important end result. When asked if the garage specialises in any sort of car, Ema and Paul responded with "anything and everything, we seem to specialise in oddities". 
When asked how important customer satisfaction is to them, one of the mechanics explained how much it means to see people's reactions when seeing their car restoration has been completed. He even described the Karmann Ghia owners' happy tears when her classic was revealed to her for the first time with new paintwork.
The team has its proverbial fingers in many pies. Aside from car repair, restoration and maintenance they'll tackle all kinds of odd jobs, with customers bringing in various items they would like customised, from alloy wheels and bicycle frames to kitchen units. A few days before our visit, a customer even brought in a radio they wanted personalised with a custom paint job.
Honest John Good Garage Guide customer reviews explain the level of service well: "[the team] treated me like I was a valued customer even though this was the first time I have used them." It's easy to see how friendly and genuine the staff of Wilbury Bodyshop are. Another review says "took a long time to find an honest garage, well done" which summarises WBMSC perfectly.
Visit the WBMSC Good Garage Guide page or leave a review by clicking here.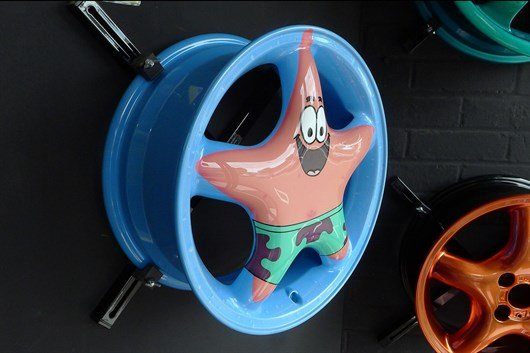 The paintshop customises everything, including alloy wheels
Author

Imogen Weaver
Latest
Service & Repair With Confidence