Focus on: A1 Autocentre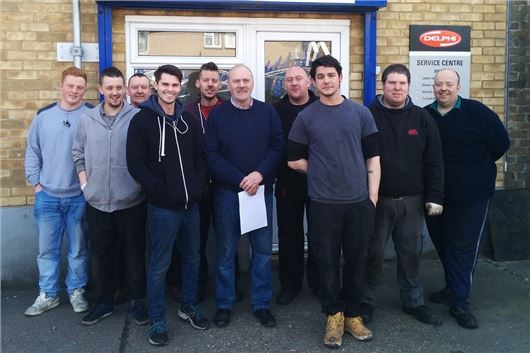 Published 09 April 2015
A leap from hairdressing to car repairs isn't obvious, but it's a leap Ben Thompson took. He swapped scissors for spanners six years ago, taking on A1 Autocentre in Dagenham. Six years isn't all that long for a business, so it's impressive that A1 Autocentre has become the highest rated garage in Essex on the Good Garage Guide.
Since Ben took the reins the business has grown sufficiently to require expansion into the next-door unit, which has been converted from a bed warehouse to a workshop. On an average day the team carries out more than 30 MoT tests, so it's easy to understand why they might need more space than was previously available.
Aside from MoTs, A1 Autocentre also does routine servicing jobs, tyre changes and car repairs, along with more complicated fault-finding - helped by the latest diagnostic gadgets and equipment. In fact, fault-finding is one area in which A1 Autocentre specialises, inheriting the problems other garages can't solve.
However, the secret to the garage's success doesn't lie in its expertise – though it certainly helps. Instead, the team relies on customer service and attention to detail. If a car comes in for its MoT and it fails on something silly like a blown bulb they'll replace it free of charge, cutting down hassle for car owners.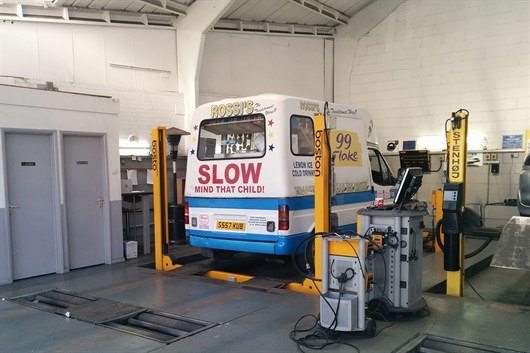 A1 Autocentre can MoT vans as well as cars
The team stays in touch with customers, sending reminders when an MoT or service is due. Customers also get a courtesy call after work has been done just to make sure everything went smoothly and no further problems have developed.
The team at A1 will also go the extra mile – literally at times. Cars can be dropped off and collected in the local area and visitors can get a lift to the nearby tube station, so they can go about their business until their car is ready. There is also a clean, warm waiting room and free hot drinks for people who would prefer to hang around while work is done.
Those little touches might not seem like a big deal, but they all add up to make for some happy customers. One review left on the Good Garage Guide remarks "I can't recommend these guys enough. I certainly won't be going anywhere else again", while another customer calls the team "friendly, helpful and honest."
Ben isn't resting on his laurels though – when we spoke to him he was keen to emphasize his plans for the future. Newer, better equipment is on the cards, along with better storage for parts stock – meaning cheaper prices for customers when it comes to routine jobs like tyre changes or servicing.
A1 Autocentre is on Oxlow Lane, Dagenham, Essex. Have you visited? Leave a review on the Good Garage Guide page.
Author

John Slavin
Latest
Service & Repair With Confidence