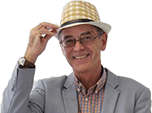 Auto Care Garage, Wrekenton
Services: MOT, Servicing, Tyres, Exhausts, Bodywork
Reviews
"Fantastic"
By Anonymous, 22 May 2018
Read More
Well since the new regulations came in I took my car in with some trepidation as I thought there's no way it would pass. I had actually called a breakers yard for information as I was expecting to say good bye to my old, old friend. It was running badly dropping revs at junctions etc. I was told it had failed on emissions. Steve, the owner told me to take it for a run and bring it back after getting the car into the high revs. It passed, the problem being the car is hardly used, it gets me to work and back and to the shops, I only did 1200 miles last year. So I went from thinking I was going to spend hundreds on keeping her on the road to just spending £40 for the actual MOT. So thank you to the lads at Auto Care and if you need their services, I'd recommend them not 100% but 1000%. I read on a news site about the new MOT regulations, someone commented that Kwik Fit would fail your car on all the parts they have in stock. Not here. They're inexpensive and they'll fix your car as cheaply as possible.
Visited With
My vehicle
Additional Services
Work explained, Great customer service
Good Points
These lads will help you when ever they can.
Bad Points
What's not to like.
"Honest local Garage"
By Anonymous, 18 February 2018
Read More
Fantastic find, a local independent garage, plenty of parking and helpful staff. Car was ready on time and half the cost of Main Dealers
Visited With
Partner's vehicle
Visited For
MOT, Servicing, Repairs
Additional Services
Car cleaned, Itemised invoice, Great customer service
Good Points
Friendly, No b*llshit and honest
Bad Points
Great bunch of experienced guys
"Great Honest local Garage, no nonsense !"
By fullrevs, 29 August 2014
Read More
Honestly, Over 30 years of owning a car I've never been to any other garage, Never needed too! I remember the Lads when they were apprentices themselves, now they are still here running the Garage. All of my family use Autocare, I think that's about 15 cars just from us. There will always be somewhere cheaper, but no one will be this honest there workmanship is 1st Class infact my son in law whom is a salesman at a Local Ford Dealership use Autocare for his own repairs/servicing as he rates them higher than the Dealership where he work. It's great to see a local garage still thriving
Visited For
MOT, Servicing, Repairs
Service & Repair With Confidence