Focus On: Surrey Saab Specialists/Joe's Repair Shop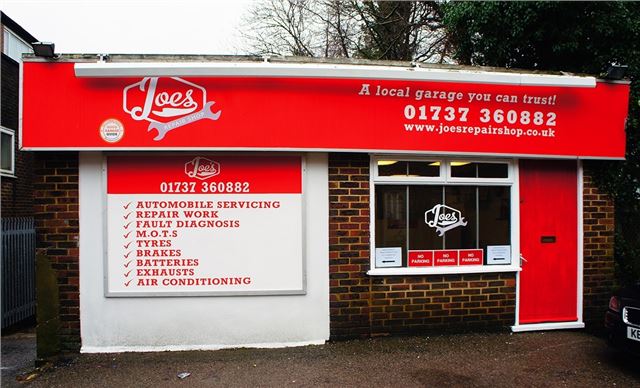 Surrey Saab Specialists is among the most highly rated garages in the Good Garage Guide, achieving consistently high ratings despite having been a one-man mobile business until recently. That one man – Joe Pugh – has now hired a hand - Darren - and set up shop in a new premises in Surrey, located by the Epsom Downs racecourse.
There's a change of name, to Joe's Repair Shop, but the garage continues to specialise in Saab models, however it will also repair, maintain and service all makes and models. Joe explained to us that his business owes a lot of its success to the positive ratings on the Good Garage Guide – the Surrey Saab Specialists / Joe's Repair Shop entry currently features 38 reviews.
Originally in charge of the garage at a Saab main dealer, Joe left when the dealer relocated and set up shop on his own. Despite being a mobile mechanic Joe started to receive positive reviews on the Good Garage Guide – one customer said "I booked a service (very reasonable) a couple of months later, and not only did Joe come and collect/drop off the car, he fixed the sticking window at no cost."
Following several years working as a mobile specialist Joe recently set up in a premises near Tattenham Corner railway station on the Epsom Downs. The garage was being sold by its previous owner, so Joe made an offer and rebranded as Joe's Repair Shop, expanding to work all makes and models.
This doesn't seem to have dulled customer enthusiasm, however. Another customer, who owns a Honda CR-V, commented "Can only recommend. I had discs and pads (front) changed on my CR-V. Excellent work, very reasonable and very knowledgeable." Joe continues to work on lots of Saab models, however. In fact, when we went to visit there were two, including one rare 900 Carlsson Turbo. 
The garage is a very friendly place to be. Joe and Darren are happy, enthusiastic and knowledgeable, making a visit enjoyable as well as useful. Joe takes pride in his ability to solve problems. He explained that in his role at the Saab main dealer he would often be sent  the cars nobody else could fix in a last ditch effort before they had to be sent back to Sweden - something he often managed. 
Click here to visit the Surrey Saab Specialists/Joe's Repair Shop Good Garage Guide entry and to read or leave a review.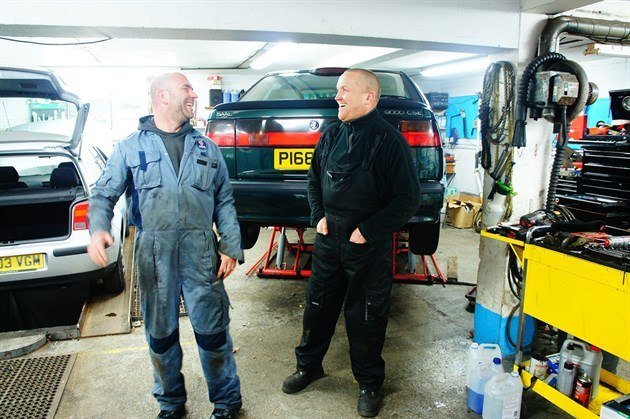 Service & Repair With Confidence