Focus On: ChipsAway
HonestJohn's Good Garage Guide dropped into SMART repair specialist ChipsAway to see if they could repair one of our cars in a day …
As a SMART (Small to Medium Area Repair Technology) specialist who have been established in the UK for over 20 years with more than 200 specialists, we thought we'd put the ChipsAway service (and reputation), to the test. Our job was quite a big one so we were advised to call in to one of the flagship Car Care Centres where we met Alistair Hoy, who's been the proud owner of the Cardiff based franchise for the past 9 years.
If you've had great service from ChipsAway in Cardiff leave a review on The Good Garage Guide here 
What do your customers value most about your service? 
"Convenience is a key priority for our customers, that's why many ChipsAway* franchises are mobile; so they can carry out repairs on customer's driveways or outside their place of work - that's what customers want. They don't want to be inconvenienced by having their car out of action for days on end as it can be with some body shops; paint doesn't take long to dry and most SMART repairs can be done in a day.
Customers also want to be sure they're going to get what they pay for, a repair that leaves their car looking as good as new. We're so confident in the quality of our work we offer all our customers a lifetime guarantee and because we don't need to repaint the whole panel or wheel we save them money too."                                        Ali Hoy
Before
Our red Honda Civic Tourer was looking a bit worse for wear after an incident with a (very narrow) driveway and the damage was pretty bad. It was at the top end of the damage scale for ChipsAway*; with scratches on both the Off-Side (driver's side) quarter panel and the Off-Side rear door as well as the wheel arch. In spite of this, the estimate of £380 + VAT was very reasonable. All we needed to do was send pictures of the damage by email to return the estimate and the price we paid didn't change from that.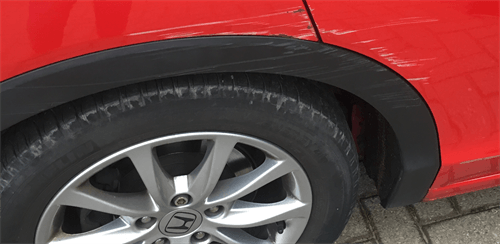 The ChipsAway Experience
After submitting our enquiry via ChipsAway's online booking form we received a follow up phone call from Alistair at ChipsAway Cardiff, within a couple of hours to discuss the damage and book the car in to the workshop the following week. We opted for a courtesy car (they had 4) and dropped the car off at 8am. The Car Care Centre was much bigger than we expected with a clean and friendly reception area and a professional workshop with enough space to accommodate at least 3 cars at a time. The team were smartly dressed in branded gear and the whole set up gave us confidence they would do a great job.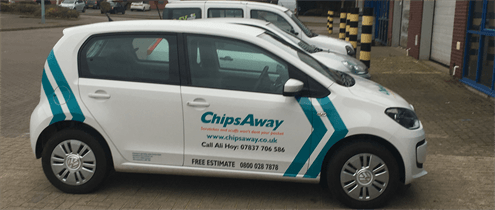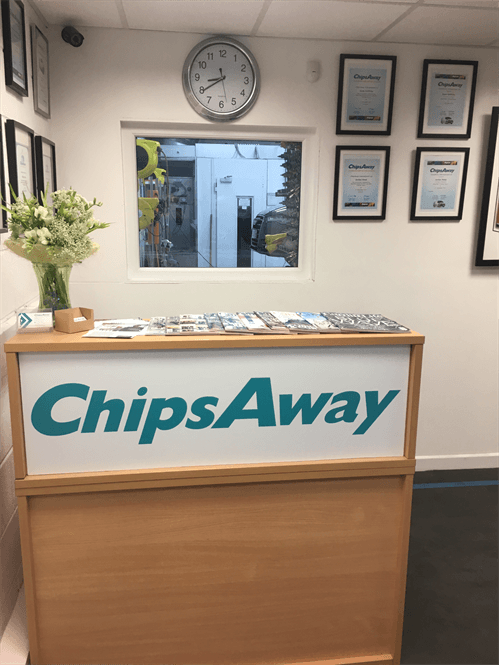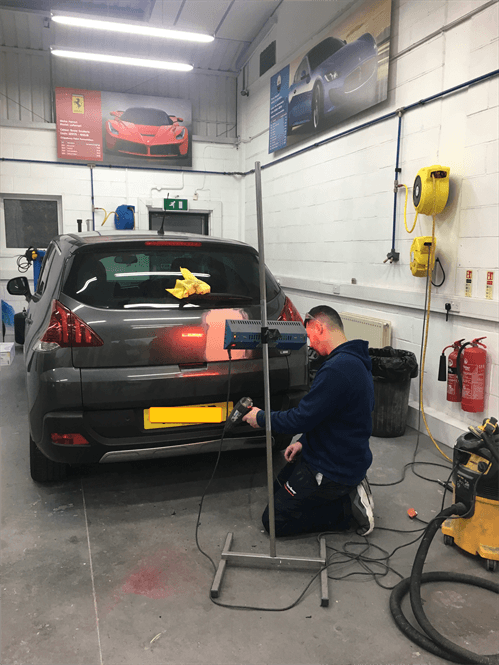 After
At 4pm, we received a call from ChipsAway to say the car was ready for collection and based on their reputation (and Alistair's confidence), we had very high expectations: 
"Customers want to be sure they're going to get what they pay for; a repair that leaves their car looking as good as new" 
Even in the rain, HonestJohn's Good Garage Guide thinks the pictures clearly speak for themselves. Just in case they dont; our verdict is that ChipsAway* delivered a SMART repair of the highest quality that far surpassed our expectations. Our bruised, scratched, scuffed and partially rusted company car really does quite literally look "as good as new"!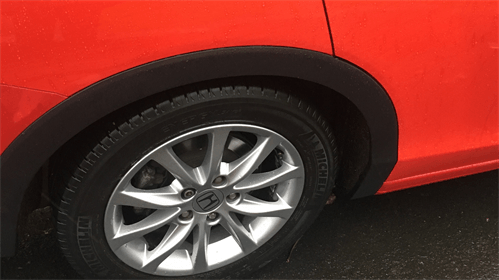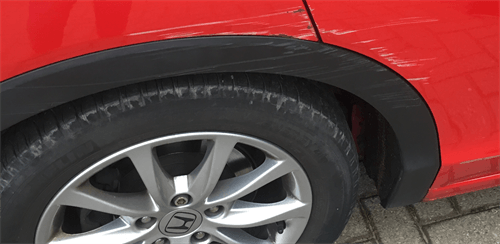 Save 12% on GAP Insurance
Use HJ21 to save on an ALA policy
See offer
Service & Repair With Confidence