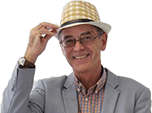 The MoT Files: Top 10 best used SUVs for passing the MoT
We have trawled through the MoT Files to find the best used SUVs and crossovers for passing the test. According to Government data, these are the most reliable models for sailing through the MoT.  
This data reveals how SUVs and crossovers (registered in 2012) perform at the test. The data reveals how each individual model fares as its mileage increases and also in comparison with other cars registered in the same year. It also shows which elements perform better or worse than vehicles of a similar age, which is particularly useful so you know which areas are potential failure points when it comes to vehicle maintenance or specific design weaknesses.
>>> The 10 worst used SUVs and crossovers for passing the MoT test

Service & Repair With Confidence