Waterfall Garage, Bridgend
Ranked #3 of 348 in Wales
Services: MOT, Servicing, Tyres, Exhausts
Unit 3 block 1 newlands avenue
BRIDGEND
Mid Glamorgan
CF31 2AL
Get A Quick Quote
Trusted, reviewed and verified garages in your area.
Powered By
Reviews
"Excellent service"
By Anonymous, 31 January 2020
Read More
Chris and John really know their way around Alfa Romeos and they are my go to guys for any work on my Brera and GT. Replacing an injector on a 2.0 JTS engine is a pig of a job which other garages didn't want to attempt but after John successfully completed the task I have used Waterfall ever since and wouldn't dream of going anywhere else. Since there are no Alfa main dealers in Wales I would recommend this garage to all Alfa owners in south Wales, Bridgend station is on the main railway line and there are buses from Swansea and Cardiff and one of the boys will drop you off or pick you up in town. Also only five minutes from the M4.
Additional Services
Work explained, Great customer service
Speed
Value for Money
"Amazing old fashioned service only the garage owners get to work on your car !!!"
By Anonymous, 5 December 2019
Read More
Took my car in for a service and a few problems which were all sorted and at reasonable cost cant thank them enough
Visited With
My vehicle
Visited For
Servicing, Repairs
Additional Services
Work explained, Itemised invoice, Great customer service
Good Points
Passionate about cars
"Would not take my car anywhere else"
By Roger Capper, 28 June 2019
Read More
Been taking my Spider here for a couple of years, never had a problem, great personal service, and will go the extra mile, will even do little extras without charge if its easy to do. Even happy to drop me to station or collect. Old school backstreet garge, nothing fancy, just great service
Visited With
My vehicle
Visited For
Servicing, Repairs
Additional Services
Work explained, Itemised invoice, Great customer service, Pick-up and collection
Good Points
Friendly, knowledgeable, nothing is too much trouble
"Best garage and skilled guys in the world. Period"
By Anonymous, 11 March 2018
Read More
Been coming here for 10 years, all car issues will be fixed. Awesome
Visited With
My vehicle
Additional Services
Itemised invoice, Great customer service, Pick-up and collection, Courtesy car
Good Points
Friendly, efficient
"Knowledgable, friendly and effecient"
By agiuga, 16 September 2017
Read More
Replaced Abarth Punto Multiair unit. Knew what they were talking about and much cheaper than main dealer with probably more expertise. Very accommodating in terms of pick up and drop off. Highly recommended for Italian cars.
"Honest"
By TONY GRIFFIN, 19 February 2017
Read More
I only phoned on spec to sort out occasional flat spots on my BMW Compact. Fella suggested fuel additive as it "sounds like blocked injectors". Now, other garages have said to bring it in, as it sounds like blocked egr, swirl flaps,de-coking etc. would need diagnostics. £££££££. Waterfall garage are refreshingly honest. Next time I need any work done, I'll call them first, even though I'm 30 miles away.
"Family business, top services"
By Timothy B, 5 April 2016
Read More
I sent my car over for a services, fair prices and most importantly excellent job done on the car. Excellent garage for Alfa Romeo as these guys know and love these special Italian cars.
"Fantastic service"
By Jon_spiteri_recovery, 3 November 2015
Read More
I work on behalf of the AA and am always looking for a good reliable garage for members cars to be taken to that will diagnose the fault and offer a competitive price for the work undertaken. On Sunday the 1st of Noverber I recovered a car from the M4 with a knocking from the engine the customer told me that they wanted to go to Waterfall Garage, we arrived at the garage and within 5 minutes a 4x4 pulled into the car park and they opened the garage for the customers car to put inside overnight ready for the morning. I have used them a few times and they are always happy and polite and always have time to speak to there customers in a way that they can understand ( no technical jargon) which sets them apart from the other garages in Bridgend. I would highly recommend them to anyone who has any issues with there vehicles with no hesitation.
"Best Garage Around!!!"
By John Hughes, 16 January 2015
Read More
Great family buisness with great expertise in all makes of cars, these boys know their stuff, and you certainly won't get caught here!
"Great Italian Car specialist"
By Squadrone Rosso, 6 June 2014
Read More
Waterfall (Bridgend Motor Company) were recommended to me when I relocated back to South Wales in September 13. The now look after our 2012 Fiat 500 Twinair, our V6 Brera & GT and our classic Alfa Spider. They really know their stuff & unlike dealers, will do repairs rather than just replace bits that can be fixed. They cater for old cars & have all the latest computer kit for the newest cars. In short, they are trustworthy & do a cracking job.
Visited For
Servicing, Repairs
"Excellent family run business"
By Anonymous, 9 December 2013
Read More
I have a two year old VW Passat Estate, still within warranty. I could opt to take it to the local VW main dealer for a service at £400-odd, or to Waterfall Garages, where I receive as good a service for half the cost. They were able to fit me in within a very short turn around, and had my car ready for collection exactly when they said it would be. The brothers who run it are friendly and really know their stuff. They use only genuine parts, so don't invalidate the warranty, and have all the technology and plug-ins to do the service properly. Waterfall has been reccommended to me by more than one person, and this is the second time I've used them. Unless it was a warranty issue, I wouldn't go anywhere else for my car service. Beware - they don't have a card reader, so you'll have to pay by either cash or cheque, or do as I do in paying online.
"Freindly, honest service"
By dibby, 20 October 2011
Read More
Honestly couldn't praise the guys enough - John and Chris, 2 brothers running a garage that specialises in Italian and German cars but will repair almost anything, including kit cars. I lived just round the corner and owing an Alfa Romeo they got me out of a pickle more times than I care to count. They serviced and repaired my car, the wife's and on our kit car for years until we moved out of the area. I had a waranty issue with the Alfa, took the main dealer 9 months of back and forth to sort out by plugging it into machines, these guys took it for a 5 minute test drive and had the problem diagnosed and fixed there and then! They give fair labour rates, honest advice, they've stayed on to work late to get me to work in the morning, you can pop in for honest advice and a friendly chat. I would be happy to recommend to anyone in the area
Visited For
Servicing, Repairs
Other Good Garages near here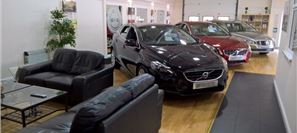 Bridgend Volvo Specialists (BVS), Bridgend
Read More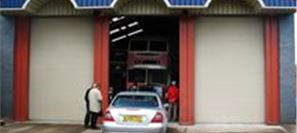 CP Motor Services, Llantwit Major
Read More
Service & Repair With Confidence