Services: MOT, Servicing, Tyres, Exhausts
Doncaster Road Ackworth
PONTEFRACT
West Yorkshire
WF7 7DB
Get A Quick Quote
Trusted, reviewed and verified garages in your area.
Powered By
Reviews
"Horrible place"
By Anonymous, 3 March 2018
Read More
Our son passed his driving test and wanted a Suzuki swift. We live a matter of 100 yards away from Stoneacre Ackworth and decided to take a look at what they had. We got there and there was a car there within his price range. He was given a test drive and loved the car, we decided however that as he hadn't test driven any other cars we'd go and look at some other brands. Having not found anything he liked as much as the swift our son contacted the garage at Ackworth and asked if they'd mark the swift as sold which they did and arranged that we'd go into their branch on the Sunday morning. On Sunday we all went into the garage and left a deposit of £1295 on the car. An agreement was made to collect the car today, 3rd March. However we identified some issues that required rectifying prior to collection. There were scratches and a dent that required removal as well as the rear offside tyre needed replacing as it had a nail in it. We also asked for another rear tyre as it was low on tread and so that they matched and agreed to pay cost price, not retail. We were told these would be completed by the time we collected the car and that the service dept would contact us Monday to confirm the make and cost of the rear tyre. We then went through the £1500 3 year warranty which we stated we didn't want. At this an unknown rude and obnoxious employee came over, we later learned this was the manager. He never introduced himself and asked abruptly "why aren't you taking the warranty" we explained it was too expensive. He then started to try and pressure our son into taking the zero percent finance so that he could build up a credit rating and he didn't have to rely on the "bank of mum and dad". I enquired why he would want our son to take finance when he had the cash in his account to pay for a new car let alone the one he had chosen. Again the rude person tried to speak down to us and when we said okay we will take the finance but didn't want the warranty he said "Oh you can't have finance without the warranty". (Sounds like a similar situation where people successfully reclaimed thousands of pounds for taking out an endowment policy to be able to take out a mortgage and I will be taking this practice to the FCA to see if it is actually lawful). I must say i took an instant dislike to the rude and obnoxious person as did my wife and son. Anyway Monday came and went, so did the rest of the week until Friday when our son contacted them asking how much the tyre was going to be. He was told that a Deestone tyre (who are they I don't know) had been fitted at a cost of 54.95 plus VAT so £65.94 for a budget tyre, obviously not cost price as we were paying retail plus Vat!!! He was also told the paint and dent had not been done as required as the paint technician had been on Tuesday and couldn't repair the car with his equipment and that another had been booked for Thursday (understandably they didn't turn up due to the snow or that was the excuses were given). Saturday the 3rd March arrived and with some apprehension my son, wife and me went to the garage to pick his new car up, this was his first car so should have been a great experience. We arrived in the showroom and couldn't see our salesman so stood in the middle of the showroom. I heard a familiar voice say "can I help you" . Yes Mr rude was there and on seeing us said "he's out at the fuel station". No offer of a seat or a drink so we went and sat in the waiting area. The salesman came back and we questioned the "cost price tyre", he explained he would have a word with Mr rude (My description, not his). 5 mins later and salesman and Mr rude came out. Mr rude stated that the tyre had cost him the £65 to have fitted (funny as garage no more than a mile away fits them for £54 and that is retail inc valves, balancing and disposal of old tyre.) We explained to Mr rude that we weren't happy paying retail plus Vat for the tyre. Without warning he stated "you obviously aren't happy with the car so I will just refund your money". We were astounded at his attitude and dismissiveness towards a customer. He did not question why we were not happy with the car and tried talking over us, to be honest he did not want to sell us the car. Due to his disgusting attitude we took our refund and ran for the hills. Myself and my wife have bought in excess of 25 cars between us over the 20 odd years we have been driving and have never ever had such disgusting treatment from a so called manager. Needless to say none of our family will set foot in any of your Stoneacre branches ever, even if you were the only company selling cars, I'd rather walk. If this is the attitude of the rest of your branches I'm surprised you actually survive as a company. Anyway just as a "2 fingers up" to Mr rude and Stoneacre we went and spent our £6500 at another garage that has a reputation for good customer service. Be warned people and go there with caution. We have since gone past Stoneacre on our way home from shopping and lo and behold the car is back up for sale with an increased price tag, an increase of £700, god knows how they've come to this figure as it's only had 2 budget tyres and a tank of fuel put in. A loss of a sale and future customers over the price of a tyre, i hope your head office is happy with Mr Rude at Ackworth. As a footnote I will say that the salesman did all he could to help us and this review is not a reflection of his service.
Visited With
Other
Visited For
Purchase a used vehicle
Good Points
Getting a refund
Bad Points
Pretty much everything
Other Good Garages near here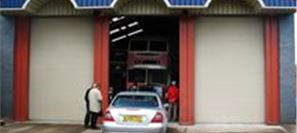 Peugeot Citroen Repairs
Read More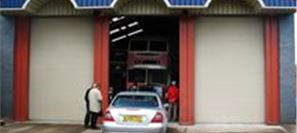 LPG Autogas Conversions, South Elmsall
Read More
Service & Repair With Confidence