Prestige Motoring Surrey, New Malden
17-19 Dukes Avenue
New Malden
Surrey
KT3 4HL
Get A Quick Quote
Trusted, reviewed and verified garages in your area.
Powered By
Reviews
"Avoid"
By ryanhossric, 22 June 2016
Read More
Reported Prestige Motoring ltd to CAB, Trading Standards, Trade Ombudsman, The Insolvency Agency, DVSA and currently in the process of starting small claims court action. They are the epitome of why people can be judgemental of independent traders which is unfortunate as there are plenty of reputable dealers in the market. This however, is not one of them. This company uses the term "sold as seen" which is ILLEGAL following last year's Consumer Rights Act 2015. Should you come across this with any company (let alone Prestige Motoring), report them immediately. I had a similar dealing to the other reviewer here as I bought a used car listed with no faults and only one day into driving it showed problems with the engine. Took to a garage and now found several other faults which wouldn't have passed an MOT. This raises the question of authenticity of the MOT certificate Prestige provided which I have reported to the DVSA. The dealer is refusing any responsibility and avoiding attempts to make contact. Please familiarise yourself with your consumer rights, as dealers like Prestige Motoring seem to be taking advantage of people by giving false or misleading information. Be very cautious if you're thinking of using this dealer, I wouldn't recommend them and by the looks of other online reviews it looks like other people wouldn't either.
Expertise
Quality of Service
Speed
Helpfulness
Value for Money
"Prestige Motoring Surrey Are Scammers"
By Andy9090uk, 17 February 2016
Read More
I bought a second hand car from them described as excellent condition to discover their was a leak in the roof. The inside was absolutely soaked when it rained. I did notice a damp patch but he simply told me the car had been through a deep clean. I now realised that this is not the case and he had literally lied through his teeth to make the sale. He did not contribute to the fix and just strung us along as if he would fix the issue and never did. Do not buy from this garage. he has no knowledge about cars and is just buying and selling on the chance that what he is selling is good stock and would not cover if it wasn't and even lie about existing faults.
"Beware - Dangerously unsafe car, sold to us by Prestige Motoring Ltd using the description 'excellent condition with a full service history'"
By Luke K, 25 October 2015
Read More
We bought an Audi A4 Avant (57 reg) from Prestige Motoring Ltd in July 2015. Shortly after the car was purchased we had to take it to the garage, following the engine management warning light coming on, and we found there are a number of faults with the car, which were deemed urgent by the garage, requiring immediate attention. We were quoted over £3,300 to fix these issues, and this was not including the cause of a major oil leak, or a broken boot lock. The car was sold with a complete service history, but we have asked Prestige Motoring Ltd on a number of occasions for the receipts for the last service (which they had carried out) and we were repeatedly told the receipts were with their accountant, or that they had thrown them away. We then tried to find the garage where the service supposedly took place and there is no garage listed at the address in the service history book. Also, we are told that it is very unlikely that this service was carried out given that the air filter and oil were dirty (these are changed as standard on a routine service). We were also sold warranty cover, but the extent of this was not made clear – it only covers certain elements to a maximum of £200 per claim and was effectively useless. We have repeatedly tried to get Prestige Motoring Ltd to compensate us for at least part of the cost and whilst Citizen's Advice believe we have a strong case under the Sale of Goods Act, the company won't even respond to our requests. The whole reason we bought this car is because my wife is pregnant and we were looking for a safe, reliable car and have now ended up with the complete opposite. Do not trust this dealership!
Expertise
Quality of Service
Speed
Helpfulness
Other Good Garages near here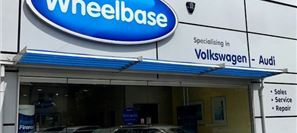 Wheelbase Garage
Read More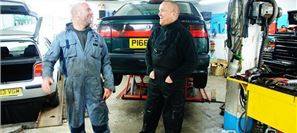 Joe's Repair Shop Surrey Saab Specialists, Epsom Downs
Read More
Service & Repair With Confidence