Services: MOT, Servicing, Tyres, Exhausts
Portsmouth Road Long Ditton
SURBITON
Surrey
KT6 5PZ
Get A Quick Quote
Trusted, reviewed and verified garages in your area.
Powered By
Reviews
"Efficient and very good service "
By Peter Lowman, 19 September 2019
Read More
Very pleased to say that there has been a very significant improvement in the management of this dealership and service is greatly improved
Visited With
Partner's vehicle
Additional Services
Car cleaned, Work explained, Great customer service
Good Points
Ready for me when I arrived and completed work on time
Bad Points
Receptionist was rude and unprofessional
"Damaged car but refused to acknowledge this/offer to rectify it & tried to cost me more money by carrying out unnecessary additional work without consultation then attempted to charge me for it - AVOID"
By Anonymous, 6 August 2019
Read More
Chose the same day collect and deliver service for convenience. I specified the service outlined by the logbook/on board computer (costing £220). I phoned 3 times over the course of 3 hours that afternoon to find out if the car was going to be returned, each time I was promised a call back but heard nothing. On the fourth attempt they answered then tried to charge me for the £500 service even though that wasn't required and they'd not spoken to me about it before carrying out the work. Obviously refused to pay, but it took the service rep another hour to get back to me to confirm they would waive the additional charges and that the car was going to be returned that evening. When they dropped the car off there was new damage on the front and rear bumper. I took photos and emailed the garage's email address but the email was rejected. I drove to the garage the next day but After Sales Manager Mark Bridger was not around - after 30 mins a body shop tech, Pete, came out, took some photos and said Mark would be in touch. I never heard from Mark despite emailing a few times and to date the garage has refused to acknowledge the damage/offer to rectify it. To top it off, the paperwork for the service showed the incorrect mileage and it wasn't valeted, which was meant to be part of the service. I admonish myself for not reading reviews of the garage before going - naively expected more from a BMW branded garage. As it turns out, this is a franchise run by Inchcape - suffice to say I'll be avoiding this garage and other Inchcape run places at all costs.
Visited With
My vehicle
Additional Services
Pick-up and collection, Online booking
Good Points
Literally nothing
Bad Points
From first to last they have been appalling.
"Absolutely hopeless customer service"
By Peter Lowman, 7 February 2019
Read More
My BMW 520d Touring was subject to a safety recall. Went in on 21st January. Now 7th February and I still don't know when I will get the car back. Unable to provide me with an automatic courtesy car so I am without a car. Customer service is non-existent. During this almost 3 week period, despite a number of calls, I have only been able to speak to a service technician once who told me the car should be ready by yesterday. Still had no contact from them and no car. Nobody here cares about the customer. For a premium brand I expect good service!! Do not go to this dealership.
Visited With
Partner's vehicle
Visited For
Safety Recall
Bad Points
You cannot get anyone on the phone and they rarely return calls as promised
"For a Premium Car Dealer the service is non existant"
By chrisrola, 31 January 2019
Read More
My car went in for a recall on the front drive shaft BMW X5 so I delivered it on Wednesday evening so they could get a early start on Thursday so I could collect on Thursday pm. I phoned prior to collection only to be informed that they need a new drive shaft (if its a recall surely you have the part in stock to do the job) which would be with them on Friday morning fitted by 11am for my collection. On arrival to collect and a 20min wait I was told that the part had not arrived (could they not have phone me) so I threw my toys out of the pram and told them that they can deliver my car. Saturday morning still no car so spent 2hrs 10min trying to get somebody in service to tell me when the car will be delivered only to be told that the delivery drivers are out but I am the next in the queue. 1pm and no car and as we were going out the car was delivered with the key put through the letter box and to add insult to injury with paperwork detailing another vehicle. I wrote to Coopers on the 17th January and up to today (31st) still have not had a reply.
Visited With
My vehicle
Visited For
Recall on Front Drive shaft
Additional Services
Online booking
Good Points
Close to where I live
Bad Points
It feels like they do not know what they are doing
"Service department is appalling - the worst I have ever experienced - they never reply to any questions"
By Anonymous, 23 October 2018
Read More
I would really go somewhere else! The cars are great but the service is so bad I really would go elsewhere
Visited With
My vehicle
Visited For
MOT, Servicing
Additional Services
Car cleaned, Pick-up and collection
"Another Technically Incompetent Inchcape Dealer"
By adam_, 27 March 2014
Read More
Car went in for the "special" BMW KDS wheel alignment - more expensive and a lot more involved than regular alignment (apparently). Advised that the rear suspension was damaged as they couldn't adjust the toe on a rear wheel. They quoted £3,000 for a repair. Another BMW dealer suggested it was most likely an upper control arm (which incidentally Coopers weren't trying to replace) costing around £170. Sent the car in to the new dealer. In the end they didn't need any new parts and were able to adjust the toe in minutes. It also transpired that Coopers had ruined the alignment of both front wheels. I came out with a bill for only the alignment and not £3000 worth of parts and labour ... read in to that what you will. Their response to my complaint contained only an excuse, totally missing how they had let me down - it showed no remorse. Their customer care sucks. This is my second bad experience with Coopers - previously they lied to me about work done on the car, and it took a lot of perseverance to get them to admit it. A shame I didn't heed the adage "once bitten, twice shy".
Visited For
Servicing, Repairs
Other Good Garages near here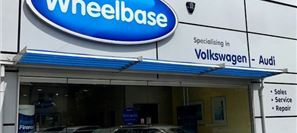 Wheelbase Garage
Read More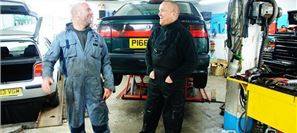 Joe's Repair Shop Surrey Saab Specialists, Epsom Downs
Read More
Service & Repair With Confidence