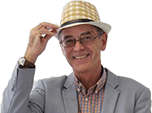 Top 10 Best Snow Chains 2019
Fittign snow chains to your car is only recommended for the most extreme situations and it will have a serious impact om how your drive your car. You'll need to drive much, much slower with snow chains fitted and won't be able to get much above 30mph. 
Listed below are our pick of those snow chains that can be used in the United Kingdom in conditions where there's heavy snow of thick ice.
They're far more common in Europe, particularly in ski resorts, where there's often regular snow to contend with. You should bear this in mind if you're driving to Europe during the Winter. France, Germany and Sweden make it mandatory to carry snow chains and if visiting Switzerland, Norway, Italy, Austria, and Andorra, you should have some in the boot just in case.
Service & Repair With Confidence