P&P Auto Services, Taunton
Services: MOT, Servicing, Tyres, Exhausts, Electrics
Unit 9a Courtlands Farm Industrial Estate T
TAUNTON
Somerset
TA2 6NS
Get A Quick Quote
Trusted, reviewed and verified garages in your area.
Powered By
Reviews
"Courteous and professional, would highly recommend."
By thomas a corneill, 28 February 2017
Read More
Was advised to go to P and P after another local garage (lost £412 with Jacks Garage, Taunton, read my review on their websie) failed to successfully remap my car. P and P carried out remapping of my car (Mercedes C200 CDi) increasing mpg by almost 20%, fantastic result. Found them courteous and professional, informed me I could go back any time if issue's occurred, would highly recommend them. Thomas A Corneill
"Professional, conscientious service with attention to detail"
By Mrs Tucker, 22 February 2015
Read More
We purchased a car from Adrian Maciejewski which developed an electrical fault after purchase. P&P Autos worked hard to solve and repair this intermitten fault. Both Peter and Adrian provided an excellent service and were very keen to ensure everything was to our satisfaction.
"Good honest service - been using them for 3 years. "
By stevo1976, 20 February 2015
Read More
I first used P and P about three years ago when my DPF filter clogged up on my Mazda 6 having been appalled at the shoddy service from Shires Mazda dealership in Taunton (the dealership charged £300 without actually fixing the problem). P and P removed the DPF filter and remapped the software and I've had piece of mind ever since. Following that I've used them for servicing and repairs, always getting good service without trying to make up jobs that don't need doing. The owner is very helpful, even lending me a car in December while mine was being serviced because the wife was due to give birth any day. Today I had the engine light appear and he had a quick look and it turned out it just needed clearing as there was no actual fault, he didn't even charge me for that which I'm sure would not have been the case at the dealership. Been taking my car to PandP Autis for 3 years now - Happy to recommend this garage as they know what they are doing and don't overcharge or try to exaggerate problems.
"full satisfaction"
By johnsimons12, 9 March 2014
Read More
I use this garage to service my family cars. never had any problems with . Definitely recommended. These guys they know what they are doing and they will fix your car and save your money . Well done P&P. John owner of white Insignia. Car visited dealers 6 times- without any luck . They took the job on and found the problem. Many thanks
"Excellent service and very good communication."
By Andy White, 12 November 2013
Read More
The P&P carried out repair on my Vectra CDTI after loosing faith that the car can go back on the road I was directed to above garage. They have replaced some parts and carry out diagnostics to determine the fault. After spending lots of money in previous place they repaired the car and I was very happy with the bill as well. Good undestanding of the job and the fault was explain to me in easy english. Highly recommend.
"Avoid"
By mbt205b, 21 August 2013
Read More
My wife bought a car from a "private seller" called Adrian Maciejewski who collected us from the train station to carry out a test drive with trade plates from P&P Autos. We went to P&P's garage where we were told that the car had failed an MOT on breaks but these had been repaired by P&P and it then passed the MOT. We agreed on a price and went into the office of P&P to complete the deal. Adrian went off with P&P paperwork to tax the vehicle as part of the deal. Receipt from Adrian has P&P address on it. Drove 190 miles home and at the end, the breaks had a catastrophic failure. Local reputable garage said the vehicle was sold unroadworthy. Contacted VOSA - not interested as by chance Adrian had sold the vehicle just outside of the 28 days VOSA limit. Trading Standards are trying to prosecute, P&P (Peter Sokolowski) says nothing to do with P&P despite things already outlined. Adrian is now uncontactable. Google search on his mobile 07446957064 shows more than five pages of vehicles being sold by this private seller. We are more than £620 out of pocket and having to spend more to go through the Small Claims Court. Avoid P&P Autos, Avoid Peter Sokolowski, Avoid Adrian Maciejewski.
"car diagnostic experts, car electronics, dpf removal, engine remap"
By pandpauto, 22 April 2012
Read More
very good garage , very skilled, there is no unfixable jobs.
Other Good Garages near here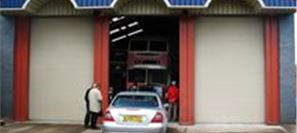 Mount Street Garage, Bishops Lydeard
Read More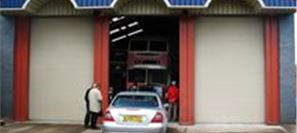 Ye Olde Compass Garage, Bridgwater
Read More
Service & Repair With Confidence