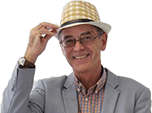 Reviews
"great bmw dealer,great name,"
By Anonymous, 10 July 2018
Read More
munich legends, I took my bmw m sport in for a full service,.They done everything i asked,and carried a health check on the car.The invoice was clear ,the bill was al lot better than most bmw dealers. They have a great name, a great image ,and great show room. these people know about bmw's right down to the last nut and bolt.I will always use these people whilst i own a bmw. regards mr hamilton.
Visited With
My vehicle
Additional Services
Work explained, Itemised invoice, Great customer service, Pick-up and collection, Online booking
Good Points
clear, to the point, do what you ask them to do ,on your car,rates good
"I am confident of Munich Legends competence"
By Anonymous, 16 November 2017
Read More
Soon as my car was out of BMW contracted fixed-price servicing I sought these guys out because BMW main dealer did the minimum, which in some bad years entailed me visit several times for servicing, plus another time for the MOT (because their MOT guy was on holiday !). Therefore I am happy to report Munich Legends did what I want, not what BMW contracts minimum stipulates - e.g. I wanted oil and filter changed but Munich Legends told me it's not needed. Nevermind, an engine likes clean oil and filter not oil that used up to 20,000 miles like BMW minimum says. Munich Legends told me air filter shouldn't need changing according to the servicing book. Nevermind I said that I could not trust BMW main dealer to have changed it when they ought because I still recognised the same damaged on the filter after the car had been in a number of services. While waiting at Munich Legends for 3 hours for the servicing, I also benefited from free technical discussion. If they continue to be as honest as they have been, they can service my BMW for its life as I intend to keep it for life. I had thought of buying a Jaguar XF estate as second car, but now I think if I buy a 5 series estate, I wouldn't have to look for a good Jaguar garage.
Visited For
MOT, Servicing
Service & Repair With Confidence