KFK Volkswagen Specialists, Sway
Services: MOT, Servicing, Tyres, Exhausts, Brakes, Clutches, Electrics
KFK Volkswagen 8 Sway Station Sway
Lymington
Hampshire
SO41 6BA
Get A Quick Quote
Trusted, reviewed and verified garages in your area.
Powered By
Reviews
"Below average."
By Robin Lightoot, 23 May 2021
Read More
I had a VW Transporter that required another engine but I could not find any garage that was prepared to fit one. I approached Paul at KFK as I had been to him before for previous small jobs on my van and asked him whether he would be prepared to fit one, he clearly told me he would. This was really great news for me as I was rather desperate, he even told me he would keep his eye open for me which I thought was very good of him and in turn I said I'd start looking for one too. After almost a week by sheer luck I managed to find one on Ebay for a reasonable price and locally too. I phoned Paul informing him I had found one and he told me he thought this was great news. To be fair he did say he was rather busy with current jobs but would let me know in the near future when he could fit it. After a couple of weeks or so I contacted him but he was still booked up with other repair jobs and that he would phone me back shortly, unfortunately he didn't so after a couple more weeks I contacted him again only to hear him tell me he was still too busy. From this point on whenever I contacted him he kept on making lame excusses about still being too busy, I couldn't understand this as surely a job was a job and all that had to be done was book my vehicle in for the engine fit at the next available slot. The weeks went by but he never contacted me so once every week or two I phoned him again only to be passed off once again, during this time I purchased myself another vehicle to use as a run-around until he could eventually fit the engine of which I made him aware. On one occasion I phoned him towards the end of the week and he promised me that if I contacted him at the beginning of the following week he would provide me with a date, unfortunately when I phoned him he just passed me off with another excuse. These excuses continued which was especially frustrating as the vehicle I bought as a run-around I only insured and taxed for a six month period from when I purchased it because Paul told me he could fit the engine in my Transporter, he was aware of this. Still the excuses came, I became very disillusioned and disappointed. What was making things worse was the fact that the company I purchased the engine from still had it in their workshop taking up space and I didn't know how much longer they would look after it for me, it became slightly embarrassing phoning and telling them I would be collecting the engine soon as KFK told me they would fit my engine. Towards the end of the six month period the vehicle I purchased as a run-around gave up on me, the gearbox packed in, I knew this would happen at some point but was keeping my fingers crossed that it would last until my Transporter was fixed up but as KFK kept on passing me off with excuses I was finally out of luck. I bought the run-around for £1950, the insurance was about £300 and road tax a further £100 - £150, I caught the train to work for almost two months which cost approximately £350, all of this was because Paul at KFK promised me he would fit the engine, if he had provided me with the next available slot to fit it I would not have bothered with the other vehicle, he was aware of this. Still the excuses came... Eventually I came to the conclusion he did not have any intention of completing the engine fitment so basically I gave up all hope, if he had had the courage to explain he no longer intended to proceed with it I would naturally have been pretty fed up about it but at least I would have known where I stood but instead he chose to pass me off again and again. I still cannot believe how he treated me with such disrespect as I was a regular customer of his, I never queried any of his bills, I always paid on time and I never tried to rush him, in addition to this I was always polite and friendly and we had one or two conversations in the past that weren't even related to car repairs. In effect if I were to take the cost of commuting to work on the train, vehicle purchase along with the insurance and road tax into consideration as a result of his false promises, this man has cost me approximately £2,700. As the gearbox for the run-around was going to cost approximately £500 to purchase including a further £1000 to fit as the front end of the car was going to have to be removed it was not financially viable to keep it any more. There were other models almost exactly the same for sale at about £1,500 so basically I had to scrap mine for a paltry sum of £249. Would I recommend KFK VW to anyone or even use them again? No...
Bad Points
I was messed about with false promises.
"Small and friendly with knowledgeable staff."
By Anonymous, 4 November 2014
Read More
I took my 55 plate Skoda Octavia 1.9D to KFK after it was diagnosed with a suspected faulty injector by two other garages and I was looking for a lower quote to fix. Paul tested the car and suspected the wiring rather than the injector. Replacement of the wiring loom returned the car to firing on all four cylinders and cost me a lot less than my other quotes. I will definitely use again.
"REALLY GENUINE LOCAL GARAGE SPECIALISING IN VOLKSWAGEN BUT ALSO OTHER MAKES."
By cliffy, 30 May 2014
Read More
I have been using this local garage for many years and have always found Paul to be really helpful, genuine and fair. Highly recommended.
Visited For
MOT, Servicing, Repairs
Other Good Garages near here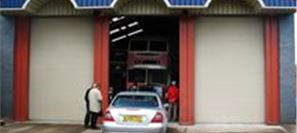 Ringwood Motor Company, Ringwood
Read More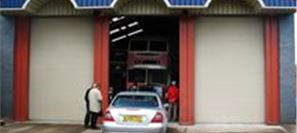 Shawfix Garage, Dibden Purlieau
Read More
Service & Repair With Confidence