Services: MOT, Servicing, Tyres, Exhausts
42 Reading Road South
FLEET
Hampshire
GU51 3QP
Get A Quick Quote
Trusted, reviewed and verified garages in your area.
Powered By
Reviews
"Poor - Don't Go There !"
By Anonymous, 15 April 2016
Read More
Customer service was poor, willingness to diagnose fault was poor, helpfulness was poor. attitude was appalling.
Visited For
Servicing, Repairs
"Excellent"
By Anonymous, 3 December 2014
Read More
Excellent service and good value for money
"Failed to meet deadline and failed to fix fault"
By PNM2005, 11 October 2014
Read More
I took my 153k miles 2006 Honda Accord into them to diagnose a fault as the car was running badly. It had been doing so for some time and continued to do this following a full service at another Honda dealer which included fuel filters being replaced. Any how, having arranged a loan car with them, dropped the car in at 8 in the morning, and all seemed okay. I rang at about midday to check on progress - no update as it was being looked at, but a technician would call me back later on. Rang at about 3.:30 and same story. About an hour later had a call to say that in fact they had not been able to work on the car as their Computer Equipment used to read the car error logs was faulty and would need to perform a software update overnight, I was told I could retain the use of the vehicle I had borrowed. So next rang and yup technician working on it. A little later - they rang to say no fault found come and pick up the car, I enquired about the cost and it was going to be £145 and for this all I got was that they had found and cleared an error indicating a problem with the timing, and that there was a low throttle issue. If it continued I should bring it back and we could discuss what would need to be done to fix it. WASTE OF TIME and MONEY
"Avoid if you don;t want to be charged for work they don't do!"
By DAN1111, 16 May 2013
Read More
These guys are dealer approved servicing agents for Nissan so i took my one year old Nissan there for it's first service. I was told it would be according to the official Nissan service schedule and saw a breakdown of all the work to be done. Included in the breakdown was that the rear wheel hub assemblies should be taken apart, cleaned, adjusted and reassembled with new hub locking nuts. On my invoice I saw that they had charged for the locking nuts on the parts list but I questioned whether this part of the service had been done and was assured it had by both the technician and service manager. I questioned it as I noticed that the cable ties holding the wheel trims on had not been cut and so how could they have taken the wheel off. They were surprised at being caught out on this but said that 'maybe' they had replaced the cable ties for us. Maybe? The technician who did the work said he 'maybe' did this? I asked to see their cable ties and they had black and white ones. I asked whether they had or ever use any different colours to which they said no. I then asked them to explain how the ones on my wheels were in fact SILVER and had 'V's cut into them by myself. They really didn't know what to say about this. I was offered a discount on the next years service but when this was enquired about 11 months later they said they had no idea what I was talking about and offered the standard price only. Aside from feeling conned there is a serious warning here - this part of the servicing involved the BRAKES, the most important part of any car and it was pre-determined by the manufacturer that it was a required part of the service yet it was neglected. Disgusting. Avoid if you don't want to be ripped off or get a potentially unsafe car back.
Other Good Garages near here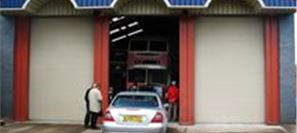 Silvesters, Guildford
Read More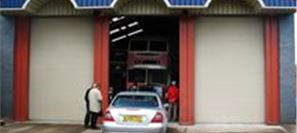 Foster & Heanes, Dogmersfield
Read More
Service & Repair With Confidence