Diesel Diagnostics Ltd, Coventry
Reviews
"substandard and incompetent "
By mino blint, 2 June 2019
Read More
work was carried out poorly and incorrectly as the issue returned, when I tried to return for warranty, they are no longer there - online they still seem to be advertising and apparently working from a different location .https://beta.companieshouse.gov.uk/company/10513367/insolvency when tried to speak to them they were rude and not interested, it has now cost me extra to have the bodged work carried out and the original fault properly repaired
Visited With
My vehicle
Good Points
that they are now insolvent
"rip off"
By Anonymous, 2 May 2018
Read More
i paid lots of money to fix the car in the end the car is not working any more got rip got ripped off
Visited With
My vehicle
Expertise
Quality of Service
Helpfulness
"The first garage I found that actually knew what the fault was about and focussed on it."
By paultageist, 16 October 2011
Read More
I have a ten-year old VW Golf 1900 diesel which developed a fault in May 2011 - 'lumpy' running & heavy smoke from the exhaust at any engine revs 900-1800rpm. At higher revs, 3000rpm plus, the engine had no sparkle in it whatsoever, and the smoke from the exhaust was not so obvious but plain to see. Attention was first directed to the turbo and fuel system (there being a lot of air in the fuel feed to the pump) but my normal servicing garage was unable to fix the problem after several attempts, even with the assistance of an acknowledged diesel specialist (Carwood Ltd, Coventry). After a summer of misery during which the fault got worse and worse, I was on the point of taking the car to the VW dealership (from which I had bought the car in 2001), when a retired garage-owner friend of mine suggested Diesel Diagnostics Ltd. The mechanic at DD said "I know what's wrong with your car" and true to his word he gave me a quick fix over the weekend and repaired the fault completely within ten days. The fault was worn hydraulic tappets, possibly caused by poor oil maintenance over the ten years of the car's life. I haven't looked back since and will be changing my regular service arrangements from now on. I am only suprised that the fault wasn't spotted in May during the first attempts at a fix.
Other Good Garages near here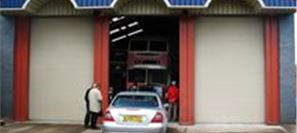 Skyblue Mobile Diagnostic Services
Read More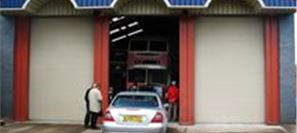 Sam Goodwin, Nuneaton
Read More
Service & Repair With Confidence