Clelands Volvor, Galashiels
Cleland of the Borders Easter Langlee Industrial Estate Melrose Road
Galashiels
Galashiels anlee Industrial Borders, Easteorders,
TD1 2UH
Get A Quick Quote
Trusted, reviewed and verified garages in your area.
Powered By
Reviews
"Buying experience was special. After sales not so good..."
By ms_in_xj, 23 October 2014
Read More
I cannot recommend this dealer enough. Every step of the purchase was exactly as I would imagine it or better. Peter and Eric were amazing, knew answer to all the questions I had about Jaguars. No one was pushy, always giving honest advice and not trying to sell that one more extra to make some profit… which actually makes me wonder if they made much profit as I've managed to get fantastic price on the car in very civilized way. While waiting for the car to be delivered, Peter was keeping me up to date all the time. On collection day my car was waiting in garage/show room covered in red fabric, made it even more exciting and special. First time in my life dealer showed me my car before asking to sign paperwork confirming everything is ok. I had no problems in signing it as everything was perfect. Person who polished it did very good job, there was not a single micro scratch, which sadly was not always a case in my dealings with different dealers. As if that was not enough to keep me happy, car been prepared with Supagard and I received extra gifts. Before I left to enjoy my new car I was shown how everything works and owner came to thank me for business. Fantastic experience! ***UPDATE*** After owning my car for 16 months this deserves an update. Car developed many faults, some as soon as in the very first week of use. As much as I must say everyone was always polite, apologetic and tried to get things right the end result is not good at all. From list of over 20 problems only 3 has been fixed and one of those is a rattle... Even that took 5 visits to finally get right and only after I found myself the source of the problem. Another problem is courtesy car. I understand courtesy car is not provided free of charge if you leave your car for service, but if I have continuous problems with what was suppose to be their most premium product sold at the garage and I would expect to have courtesy car by default and don't need to ask for it? Then when you get it you are asked to pay insurance/administration fee? Thanks but I am already paying that for my own car that I cannot drive! Of course courtesy car is not a Jaguar but smallest possible volvo with engine barely able to pull the car. However it was my last visit that wiped away any good feeling about this dealership after-sales department. Car was left for repair with brakes, suspension and aluminium body frame problems. From few days it turned out to be 4 week repair. Ok I get it, aluminium is not an easy repair. But I was shocked when I've collected my car back. Apart from the fact it was so dirty inside as if it was transporting miners for last 4 weeks it was also damaged. Some Jaguar genius was trying to lift trim around touchscreen with screwdriver which scraped the "chrome" paint. Leather on the dash was ripped and glove compartment door was damaged as well. Leather seat had leather rubbed off and trim panels had minor scratches which I was very hard trying to avoid in last 14 months. Imagine how furious I was when all the faults started to come back again after just few days. I understand it is hard to fix electronic problems but if there are mechanical faults such as brakes or suspension and they still cannot get right then I don't see much hope for that garage anymore.
Visited For
Servicing, Repairs
"very friendly and helpful"
By ozzy1750, 3 December 2012
Read More
this is a very good volvo main dealer garage which tries it's very best to keep customer bills as low as possible which is very rare now
Visited For
Servicing, Repairs
Other Good Garages near here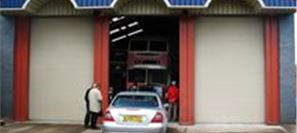 Viewfield Service Centre, Selkirk
Read More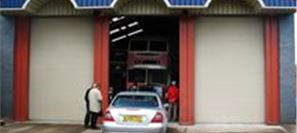 Gattonside Garage
Read More
Service & Repair With Confidence