Services: MOT, Servicing, Gearboxes, Tyres, Exhausts, Brakes, Clutches
Reviews
"Total Rip off "
By Anonymous, 10 May 2019
Read More
Very bad service, no right technicians or tools, they charge more than approved service provider and will not give you an estimate, if you ask for an estimate the usual answer is ""No clue"" please think twice before considering this workshop. 1) have given my car Mercedes Benz (10 year old and single owner) to clean the DPF, cost for cleaning from the Turbo Guys in Glasgow were £150 plus vat, they have charged me £180 plus vat and another £180 for fitting it back, this could not rectify the fault and then i have to pay another £144 for soldering a lose wire connection which was causing the DPF light flashing. 2) They have replaced the 4 tyres of same car, Canal Garage forget to fit one of the wheel nut, this was identified after one month of fitting when i had a flat tyre, luckily the missing nut was on the rear wheel!! such a near miss and no apologies. 3) Had a leak in the main engine - given to them costed £550 to fix and the very next day the leak appeared again, they took the car back in and fixed it and charged me £77 This is my experience for relying a local workshop (canal garage) we have been using for the last 10 years, , have discussed with the staff and they say they work here, when approached the Owner he says this is due to the age of the car (Old car) !!
Visited With
My vehicle
Visited For
Servicing, Repairs, Performance Tuning
"Fair pricing and only do what they would do on their own cars"
By ricc, 25 July 2014
Read More
Been using this garage for 15 years now, usually its been my wifes car, whatever the issue they give good advice and fix for a fair price, Never concerned that the do work that is not needed, or over charge for work done. Not necessarily the cheapest local garage but service and trust far outways the small premium.
Other Good Garages near here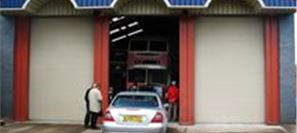 Central Garage, Upper Hartfield, East Sussex
Read More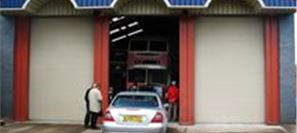 Wrong Fuel SOS
Read More
Service & Repair With Confidence