Bengry Motors, Leominster
Services: MOT, Servicing, Tyres, Exhausts
Southern Avenue Leysters
LEOMINSTER
Herefordshire
HR6 0QF
Get A Quick Quote
Trusted, reviewed and verified garages in your area.
Powered By
Reviews
"Excellent service as always"
By Anonymous, 20 June 2018
Read More
I bought my car from Bengrys and now have a three year service plan with them - their reminder system is excellent, they provide a courtesy car for a modest sum for fuel used, and they do exactly what they say they will, when they say they will.
Visited With
My vehicle
Visited For
MOT, Servicing
Additional Services
Car cleaned, Work explained, Great customer service, Courtesy car
Good Points
Staff are helpful and friendly, work is done promptly and car returned gleaming!
Bad Points
Nothing not to like
"Excellent friendly service"
By Anonymous, 20 June 2018
Read More
This is an excellent garage, local to us, who meet all our needs with regard to our cars. The standard of work is high, they put themselves out to help, and we would never consider going anywhere else. Both our cars were bought at Bengry's, and the sales side is as helpful and efficient as the servicing/repair side.
Visited With
My vehicle
Visited For
MOT, Servicing
Additional Services
Car cleaned, Work explained, Itemised invoice, Great customer service, Pick-up and collection
Good Points
Helpful, efficient and reliable
"A friendly family business giving grade one attention to my car purchase and service requirements"
By Anonymous, 2 March 2018
Read More
I live near Monmouth,I purchased 2 MX5s from a south wales dealer but was not overly happy with their service or attitude. I moved to Bengrys from whom I have now purchased 3 further Mazda cars. I have always been treated very well and the cars serviced quickly and thoroughly at a fair price. Everyone who works there is cheerful and gets on with the job in hand.
Visited With
My vehicle
Visited For
Purchase of new Mazda 2 se-l auto
Additional Services
Car cleaned, Work explained, Itemised invoice, Great customer service, Pick-up and collection, Courtesy car
"Most helpful service and sales staff for a mazda main dealer."
By Anonymous, 16 July 2015
Read More
I purchased my 4th mazda last october, a mazda 3 automatic with keyless starting. In deep France one morning as usual I unlocked the car then strode down the drive to open the drive gates for Mandy to drive out. The car wouldnt start with her set of keys. The message from the computer was 'key out of range move it closer to dashboard' this still did not help. I got in the car with my set of keys and it started. I pondered this which was a worry, being abroad. I rang Simon Hughes of Bengrys whos said he had not heard of this problem. He said he would ring back which he did within and hour. He had tested 3 cars with the same results as I had and. The answer is if you use 2 sets of keys is to re-set the system by getting out, locking the doors, opening them again and the car will start. on top of this service and sales staff and conditions are excellent.
"Great service - efficient, helpful and polite"
By essentialtraveller, 11 September 2014
Read More
Mazda CX5 purchased new from Bristol Street Motors, Cheltenham in January 2013. I have had a number of bad experiences with this garage - this is just the latest. I recently had to call out the AA on two occasions when the Mazda refused to start due to a flat battery. After the AA got the car started I was left with a warning that the battery management system required inspection. On the first occasion the warning disappeared after driving it a few miles, on the second occasion the warning remained. I was due to go on holiday the following day with a touring caravan and so took the car into Bristol Street, Cheltenham to get it checked out. Despite explaining the circumstances and pointing out that the vehicle was under warranty I was told bluntly that they could not even look at it for at least five days. After some pleading on my part they said I could leave the car with them and if they had time they would try and fit it in. However they could not offer me a courtesy car and as I live some 15 miles from this garage that was not practical. On the way home the battery warning did clear and I decided (unwisely) to take the caravan and go on holiday as planned. The day after my arrival, the car again refused to start. I had taken the precaution of taking a battery charger with me so did eventually manage to get it started again. Fortunately there was a Mazda agency in Leominster just 12 miles away. Bengrys Motors Ltd were brilliant. Within a few minutes they had diagnosed the problem as a failed to cell on the battery. They were unable to source a replacement immediately so arranged for a car hire company to ppick us up from the Garage and take us to Hereford where we were provided with a vehicle to use until the battery was replaced. Hard to believe that the Customer service From two Mazda agencies could be so different. If only all garages could be like Bengrys!
"Efficient, friendly and customer orientated. "
By Anonymous, 4 September 2012
Read More
Whilst residing in Powys, I purchased a new Mazda TS2 from Bengry Motors of Leominster in 2009. Although re-locating to west Gloucestershire last autumn, my decision has been to remain loyal to Bengry Motors, despite it being an 80 mile round trip. In June, they carried out its 3 year/48,000 mile service, and without any prior prompting, I paid for a further 2 year extended warranty. At the time, I asked if they would comment on the cosmetic deterioration of the alloy wheels - especially on two of them. Later, upon picking up the car, Bengry advised that they had taken photographs, which would be sent as part of a warranty claim to Mazda Cars UK. Yesterday, following a 'phone call from Bengry Motors last Friday, I drove to Leominster to have 4 brand new alloy wheels fitted. This involved my 4 recent new tyres being transferred from the old wheels, together with new valves and balancing - all at no expense to myself. I would therefore like to praise both Bengry Motors and Mazda Motors UK for their most excellent customer after sales service and care.
Visited For
MOT, Servicing
"A family run business that provides excellent service and value for money."
By Anonymous, 14 May 2012
Read More
I have been customer here for over 20 years and cannot fault the service I receive. The sales and after sales staff are always helpful and professional. Small jobs like a change of bulb are carried out free of charge - just the cost of the bulb and on the rare occasions that I have needed a courtesy car in an emergency, they have never let me down. Originally a Peugeot franchise, they now sell Ford and Mazda vehicles - to be honest I would buy whatever they sell as the service is totally reliable!
Other Good Garages near here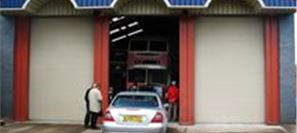 Wills Auto Repair Ltd
Read More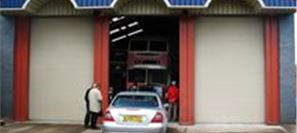 Markhams Garage Ltd, Leominster
Read More
Service & Repair With Confidence