Services: MOT, Servicing, Tyres, Classic cars, Accident repairs
Bellfields Auto Services Link House North Moors Slyfield Industrial Estate
Guildford
Surrey
GU1 1SE
Get A Quick Quote
Trusted, reviewed and verified garages in your area.
Powered By
Reviews
"Extremely disappointed, I wanted a quote for repairs in time for the MoT, but nothing."
By Alan F, 8 February 2020
Read More
I needed repairs done to pass the MoT, I went in personally 3 times, and chased them up on the phone once as well, which was not easy as I am disabled (not that you would know to look at me), and have been in constant pain for over 30 years 24\7\365, and every single time I was told they will look for parts and get back to me, well it's 2 months or so now from the 1st request\visit, and I'm still waiting, they obviously didn't want to sort the car out, as EVERY, time I got in touch, I had to repeat every single detail all over again, and they took my name and address, along with work needed on the car etc, I went there as they had a good rep, but as much as they are nice guys, they just wasted my time and energy, if they didn't want to do the job, they should have had the gonads to say so, and as a result of that I am now housebound again, as the MoT ran out so I can't take it anywhere for quotes now.
Visited With
My vehicle
Good Points
They were polite and friendly
Bad Points
They failed to supply me with a quote, not once, but 4 times
"Trustworthy, polite and focused on the customer "
By CLSDean, 28 June 2017
Read More
This is my second time using Bellfields Auto and they are one of my local garages. As with my first time more than 5 years back, I found this garage a pleasure to deal with. This time round, I checked in to Bellfields Auto to change my front tyres (purchased online via BlackCircles.com) because one had a slow leak. A few observations: Employees communicate well, and are polite and cheerful when dealing with customers. On this visit, I also realized that garage employees do what is RIGHT AND HONEST, rather than merely do what they are asked by the customer (which may not be the best solution). This in my eyes, is probably a rarity amongst garages. The mechanic came to find out why I was changing the front tyres, as it looked fine to him and he stated that the tyres had plenty of thread life left. I explained the situation about the puncture and they proposed to repair the defective front tyre and to utilize the newly ordered ones to replace the back tyres that were perished (previously an advisory under the most recent MOT that I would have needed to eventually replace anyway). The price for the repair was also reasonable and I am delighted with the outcome and this will probably save me money in the longer run. Highly recommended and I would return for other services in the future.
Other Good Garages near here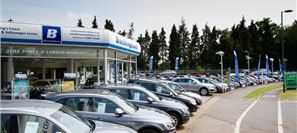 VW Audi Woking Independent Dealer
Read More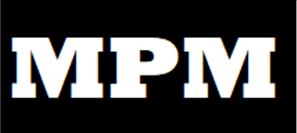 MPM Ltd, Weybridge
Read More
Service & Repair With Confidence