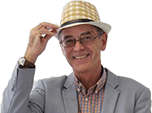 Services: Tyres, Exhausts, MOT, Servicing
Reviews
"i wouldn't go anywhere esle"
By cheftony, 14 July 2015
Read More
since discovering AUTOPOOLE a few years ago i realised how other garages are ripping us off, cant fault the workmanship, service or PRICE and YOU WONT FIND A NICER BLOKE ALSO thanks Richard hopefully i won't be back too soon but will definatly be back
"Informative and value for money"
By Pose83, 25 August 2013
Read More
I was told that I needed my cam belt changing at my last MOT, but then I moved out of the area and needed a new mechanic. I was recommended Rich, who owns Auto Poole, by a friend. He checked when Clio's normally need their cam belt changing and confirmed that it was about time to change mine. He explained what would happen to my car if the cam belt failed and even showed me the one he removed and where it had started to wear. He was really quick, completing the work in a day and charged less than I'd been quoted elsewhere.