Services: MOT, Servicing, Tyres, Exhausts
4 Channel View Shepton
Camelford
PL32 9RR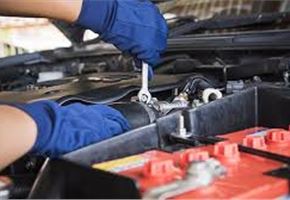 Atlantic Motor Services is based in Shepton and we are dedicated to providing customers with a great experience. We have a fully fitted workshop to support you. All of our retail vehicles are checked by fully trained technicians in our 6 bay workshop and come with an HPI Clearance Report. We can also Service , MOT and repair any make of car. We are a family business spanning 3 generations with main dealer facilities, master technicians and full VW and Audi diagnostic equipment. We have an indoor and outdoor showroom and provide complimentary refreshments and specialist online support. Why not visit our website? 
Reviews
"Shoddy Outfit I Had To Get Vosa To Rectify The Issue"
By William Wiles, 9 January 2021
Read More
Shoddy Garage, fake reviews = Don't Waste Your Time Like I did.. I took my car into Atlantic Motors for an MOT test, the car was rejected as aparently on their system it shown an incorrect number plate. I've told the owner, DVLA has said to continue with the original number plate after a retension error. I've even shown the owner proof but he wasn't having any of it. He told to leave it with him and he'll sort it out. The next day I paid up and collected my car. Later that night when I came out of work and I couldn't find my car. Took me 10 minutes to find it. To my horror they changed the number plate over even though I told them not to. It gets worse, they changed it without my consent or consulting with DVLA or VOSA for clarifications and have charged me for this! For a wider perspective, they changed my numplate and replace it with one that doesn't exist and billed me for it... Isn't that falsifying plates?? What makes me laugh is in the begining I shown them evidence, they should've use their ignitative and followed up evidence with VOSA/DVLA to get clarity. I've told the owner I'll get take this up with VOSA. However he got pissy and said "any beef with me, I'll defend my corner"... talk about costumer service. I got in touch with VOSA and they reported that Atlantic garage are in the wrong and are lacking traning.. Makes you think what else they're lacking in... VOSA has been remarkable, I thank VOSA for the time and action on rectifying Altantic Motors error. The reason why I used Atlantic Motors is that other garages were busy at the time and definitely will not be using them again.. I urge others to use other garages than this shoddy outfit.
Visited With
My vehicle
Additional Services
Work explained
Good Points
Nothing was good, just had to deal wih an incompetent owner
Bad Points
That they falsify plates on my car.
"Poor expensive rude"
By Aaron John Russell, 20 December 2020
Read More
revious review removed!!! This garage will rip you of charged an extremely ridiculous price for small amout of work! Probably taking advantage because it was a young female! Didnt much like me! Dont go here the bad reviews will be removed!
Visited With
Partner's vehicle
Visited For
MOT, Servicing, Repairs
Bad Points
The fault they done little work and charged loads of money
"Great service, no fuss, reasonable cost, and good advice."
By Jambom, 19 August 2011
Read More
Wish I lived locally. Was delighted to find someone knowledgeable and thoughtful.
Other Good Garages near here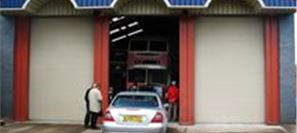 Moorview Garage, Laneast
Read More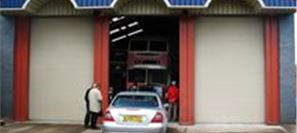 The Old Forge Garage, St Minver
Read More
Service & Repair With Confidence