Get A Quick Quote
Trusted, reviewed and verified garages in your area.
Powered By
Browse by Town
Good Garages in Blandford Forum
Looking for someone to repair your car, but unsure of who to trust? These are the highest rated garages in Blandford Forum, based on reader ratings and reviews.
1 2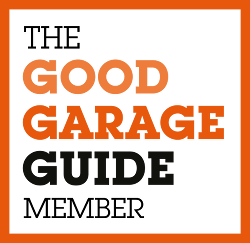 Ian W Hull Car Maintenance
16a Wincombe Business Park, Shaftesbury, SP7 9QJ
2 Recommendations , 2 Reviews
More Details
Write A Review
Services MOT, Servicing, Gearboxes, Tyres, Exhausts, Brakes, Clutches
Autotechnics Blandford
Unit 1B, Clump Farm Ind Estate, Tin Pot Lane, Blandford Forum, DT11 7TD
6 Recommendations , 6 Reviews
More Details
Write A Review
Services MOT, Servicing, Tyres, Exhausts
TJS Service Centre, Gillingham
Unit 34, Brickfields Business Park, Gillingham, SP8 4PX
3 Recommendations , 3 Reviews
More Details
Write A Review
Services MOT, Servicing, Gearboxes, Tyres, Exhausts, Brakes, Clutches, Electrics
Services MOT, Servicing, Tyres, Exhausts, Brakes
Fairview Vehicle Services
Arnolds Garage, Sherborne Causeway, Shaftesbury , SP7 9PX
2 Recommendations , 2 Reviews
More Details
Write A Review
Services MOT, Servicing, Tyres, Exhausts, Bodywork
Creative Cars, Shaftesbury
Unit 4, Whitebridge Farm Industrial Estate, A350, Shaftesbury, SP7 9JT
1 Recommendation , 1 Review
More Details
Write A Review
Services MOT, Servicing, Tyres, Exhausts
Services MOT, Servicing, Gearboxes, Tyres, Exhausts, Clutches, Bodywork
Services MOT, Servicing, Tyres, Exhausts
1 2
Service & Repair With Confidence